Rodenstock Heligon 1,9 / 50
This high quality normal lens is an outstanding optical device by the standards of the time. For technical reasons, interchangeable lenses for SLR cameras typically had a focal length greater than 50mm (Zeiss Biotar and Meyer Primoplan = 58 mm).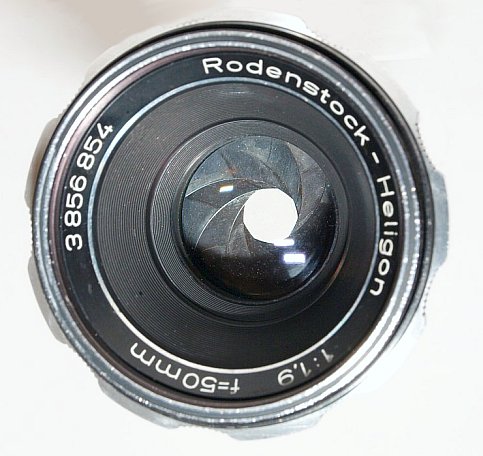 The optical design consists of 6 lenses of classic Gaussian design. This version has an M42 connection and an automatic spring cover (lifting spring cover); it was produced in small series in the late 1950s.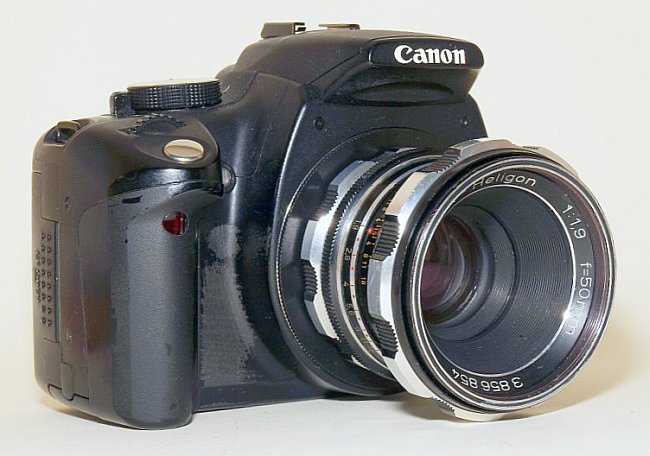 8 aperture blades provide a nearly circular opening.
Data: 6 lenses, M42 threaded connection, aperture value 1.9-16, field of view 48 °, filter thread M52, minimum focusing distance 0,6m.
Rodenstock Heligon 1,9 / 50 sample photo
Author - photobutmore.de
Canon EOS 400D



Sometimes I buy photographic equipment from the USSR and not only. You can offer your write me. Help the project: 5469 1200 1062 4624. Comments can be left without registration and SMS