Meyer Görlitz Telefogar 3,5 90mm RB, 1965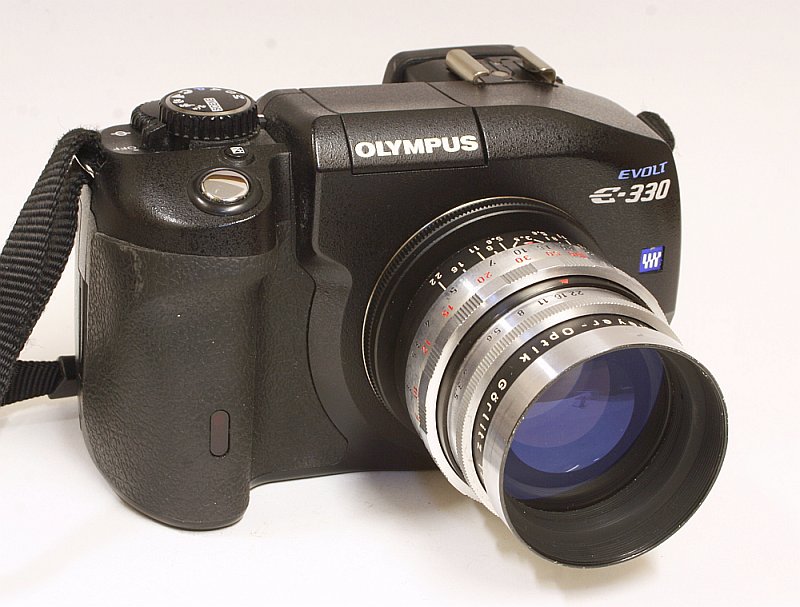 Optically Telefogar is not an interchangeable lens for an SLR camera. It was developed at the time for the Altix viewfinder camera and, according to Meyer's catalogs, was only available with this bayonet connection. It was also offered for a while under Exakta. Upon closer examination, it turned out that under the Exacta - not the original version, but a rework.
Despite some hymns on the Internet about Telefogar's picture quality, I was skeptical at first. Some time ago, a photographer friend informed me about the possibility of easily converting the lens using a standard (Chinese) adapter without removing the original mount. I connected it via a 4/3 adapter to my Olympus. Several test photos surprised me.
Lens specifications: 4 elements, conventional Altix bayonet, 13-blade aperture at f3,5-22, 28 ° field of view, 45,5mm filter thread, close-up distance from 1,5m. Telefogar's optical design is quite unusual - three lenses without coupling form an anterior link. This equates to half a dual Gaussian six-element lens with an enlarged front lens for a maximum open aperture of f3,5.
The design is similar to the Zeiss Sonnar or the classic Ernostar. This probably explains the amazingly balanced image quality of this lens.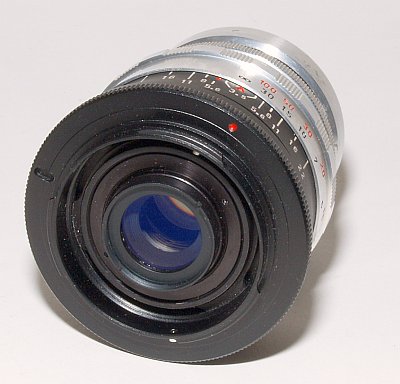 Meyer Görlitz Telefogar 3,5 90mm RB, 1965 sample photo
Author - photobutmore.de
Olympus Evolt E-330



Sometimes I buy photographic equipment from the USSR and not only. You can offer your write me. Help the project: 5469 1200 1062 4624. Comments can be left without registration and SMS