Meyer Görlitz Makro Plasmat 2,7 105 mm, 1936
MacroPlasmat lenses patented by Dr. Rudolph had a version with max. open aperture of f / 2,7, and were not part of the standard Meyer's delivery program for Exakta at the time. Lenses of this model were manufactured and supplied to order in small quantities. A high quality lens with 6 lenses in 5 groups (4 lenses air separated and double lens bonded) was a complex design for the time and therefore relatively expensive.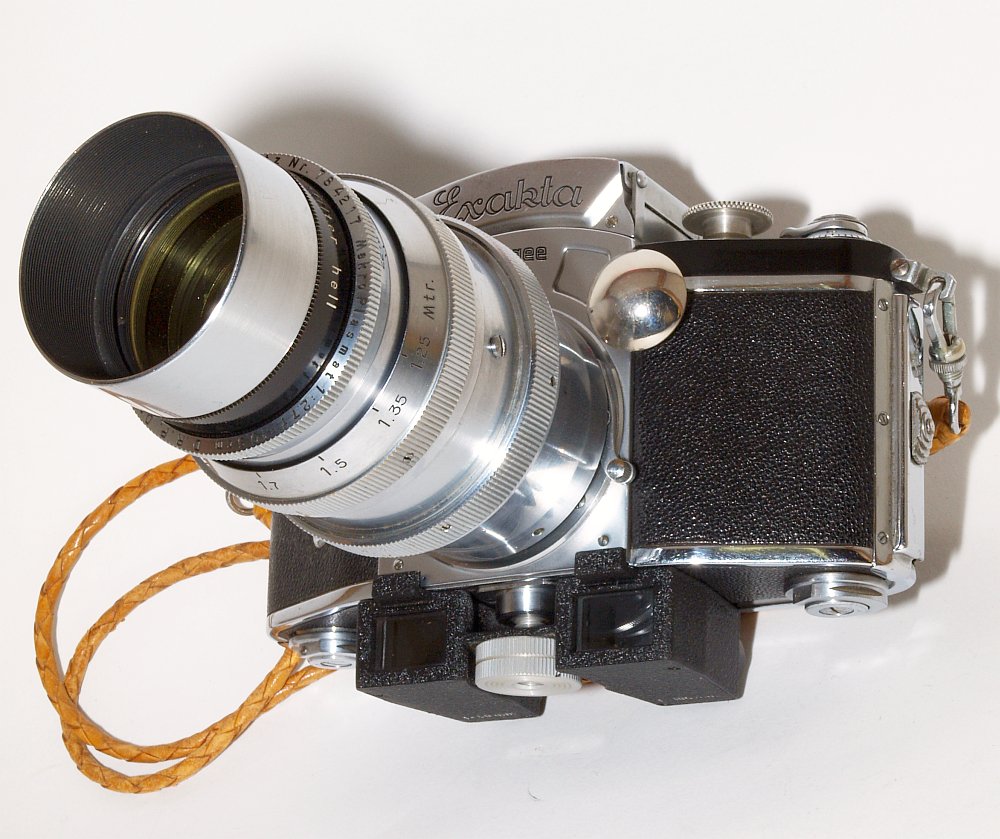 Macroplasma can be found in different focal lengths from 26 to 300 mm for different camera formats. Since it could be ordered in a regular version without a worm gear or shutter, there are also custom-made items in camera workshops. In addition, some Plasmat from earlier years of production sometimes adapt to other cameras with the modification of the mountings. It is not known in detail what versions were made for Kine Exakta and in what quantities. It can be assumed that small series of 10-20 pieces were released for different focal lengths. Today Macro Plasmat is considered the ideal lens.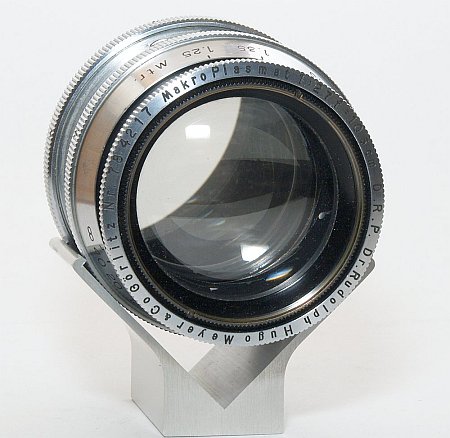 Comparative photos taken with the Olympus Evolt in my garden in the fall of 2014 only hint at the incomparably soft yet sharp image of this lens. A feature popular among users of such classics is the color stripes that occur in special lighting conditions. This can be explained by the fact that the Plasmat was specially designed for black and white photography. And although there are 6 lenses in it, this is not a Gaussian design, but rather a double aplanat without color correction.
Lens data: Medium format lens for Kine-Exakta. The lens can be used with readily available Exakta adapters on virtually any modern DSLR. The lens has 15 aperture blades that close to form a circular opening up to aperture 22. It can be focused from 1,25m to infinity. The package included an original sun visor and a medium-sized Meyer yellow filter.
Meyer Görlitz Makro Plasmat 2,7 105 mm, 1936 sample photo
Author - photobutmore.de
Olympus Evolt E-330



Sometimes I buy photographic equipment from the USSR and not only. You can offer your write me. Help the project: 5469 1200 1062 4624. Comments can be left without registration and SMS