When I was putting together my Kilfitt lens page in early December 2016, I came across this impressive long range Kilfitt Pan Tele-Kilar 4/300 mm Makro macro lens (2000g weight).
With this lens, the inventor of macro photography, Kilfitt, has created a special highlight - a long-range, high-light intensity lens that can be adjusted to the macro range. It can be used for 35mm and 6x6 format. This was not the case before. At a focal length of 300 mm, the MDF is 1,8 m. There is an adjustment of the focusing range with fixation.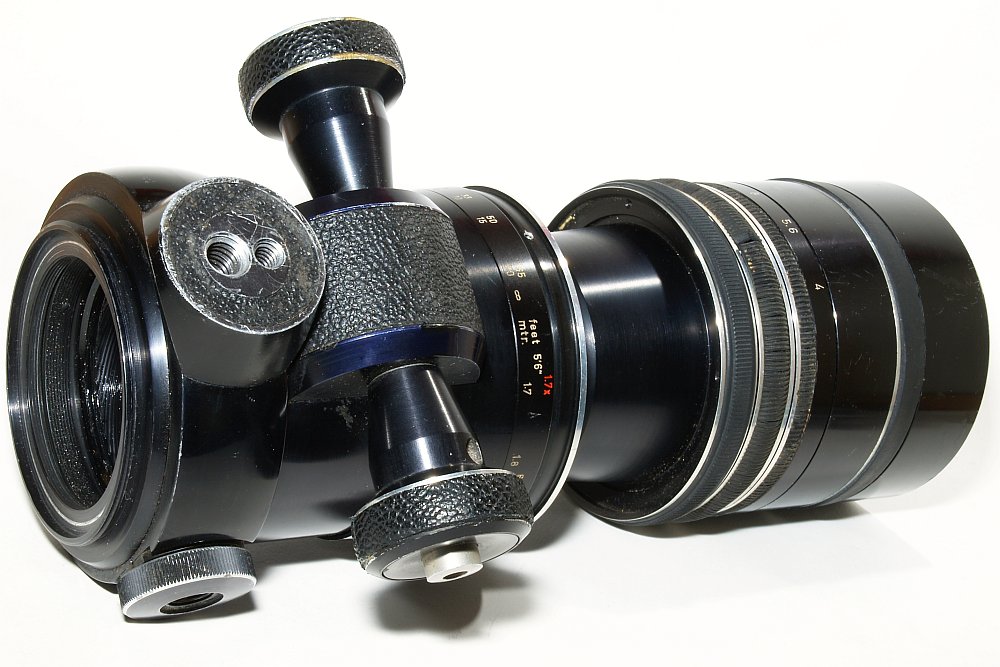 Data: 4 lenses, aperture 4 to 32 (lock + aperture preset), image angle 8 ° (35mm), 16 ° (medium format), close focusing distance 1,8m, Kilfitt connection that adapts to almost all systems cameras with adapters. The focus can be quickly adjusted with the rotary knob (if there is a lever).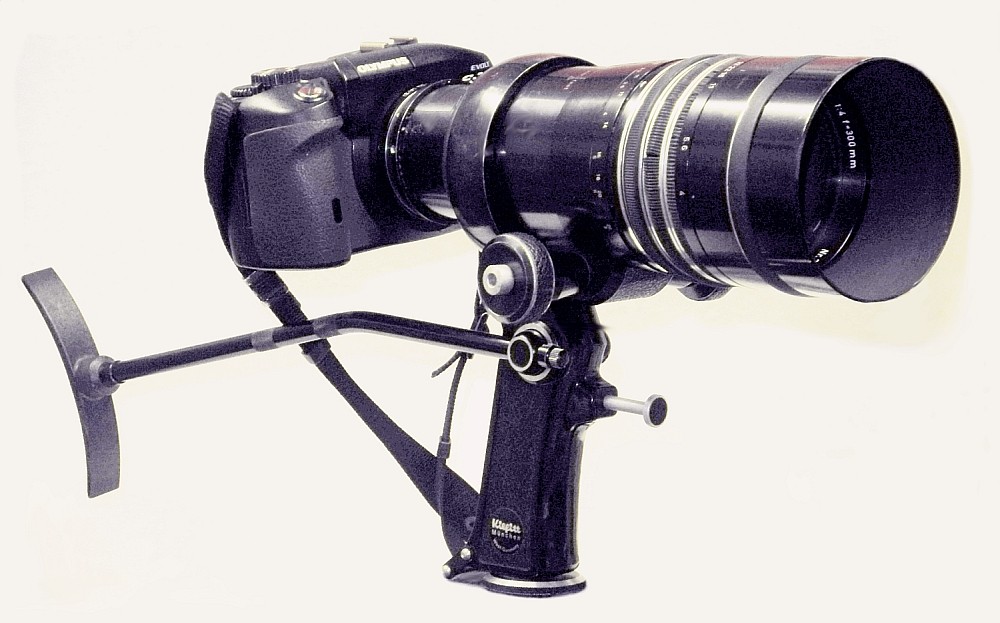 Kilfitt Pan Tele-Kilar 4/300 mm Makro, 1956 sample photo
Author - photobutmore.de
Olympus Evolt E-330



Sometimes I buy photographic equipment from the USSR and not only. You can offer your write me. Help the project: 5469 1200 1062 4624. Comments can be left without registration and SMS