ISCO Westagon 2 50mm ADB, 1954
One of the first interchangeable auto iris lenses! Chrome brass frame with black lacquered trigger handle.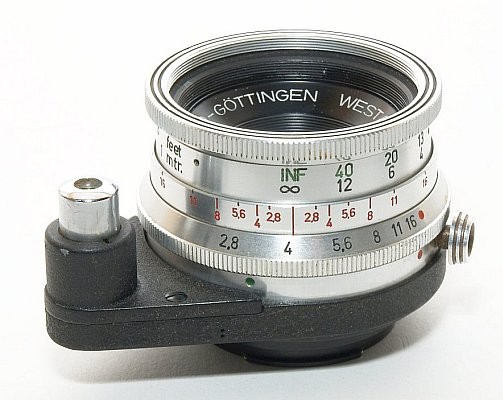 6-lens high quality Gaussian design with 48 ° field of view and worm gear focusing. At the time, it was, along with the Schneider Xenon, one of the first SLR auto iris lenses.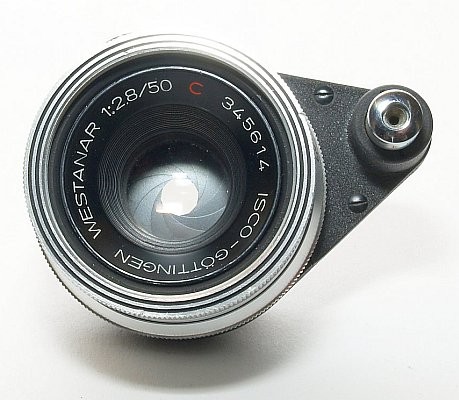 Data: 6 elements, Exakta bayonet connection (later available for Edixa), fully automatic aperture 2.8-16, angle of view 46 °, filter thread M40.5, minimum focusing distance - 1 m.
ISCO Westagon 2.8 / 50 mm ADB, 1954 sample photo
Author - photobutmore.de
Olympus Evolt E-330



Sometimes I buy photographic equipment from the USSR and not only. You can offer your write me. Help the project: 5469 1200 1062 4624. Comments can be left without registration and SMS