Carl Zeiss Jena Flektogon 4 / 25mm, 1961
In 1958, the Flektogon 4/25 was a completely new wide-angle lens with a particularly short focal length for 35mm SLR cameras. It was developed from the original Flektogon 2.8 / 35 wide-angle lens from the early 1950s. The distance between the rear lens and the plane of the film must be large so that the reflective mirror can fold unhindered. This was achieved by an additional diffuser in front of the actual lens (= large front lens), so Flektogon got 7 lenses. The most amazing thing about this is that the lens works without distortion and with a very good distribution of brightness in the corners of the image!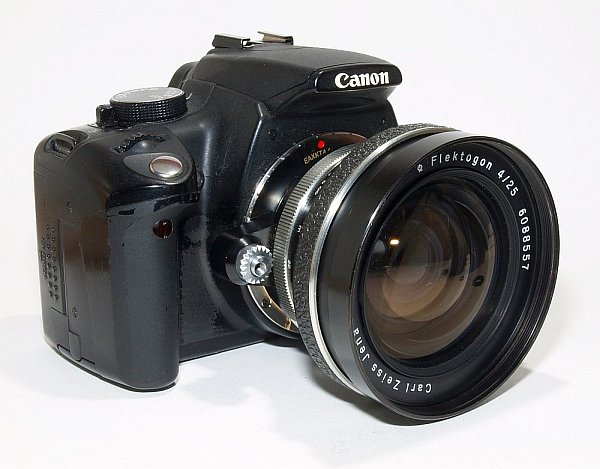 Data: 7 lenses, aperture from 4 to 22, angle of view 82 °, MDF = 0,2 m, filter thread 77 × 0,75, fully automatic aperture.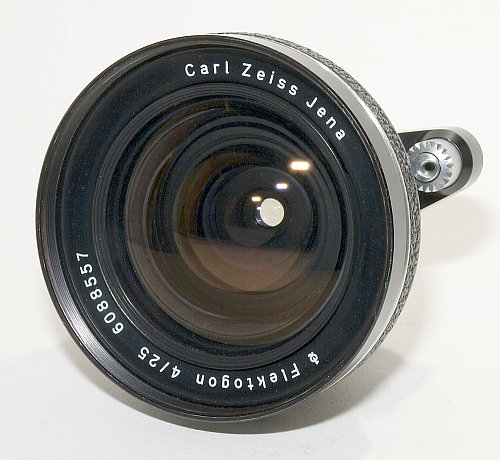 Carl Zeiss Jena Flektogon 4 / 25mm, 1961 sample photo
Author - photobutmore.de
Canon EOS 400D



Sometimes I buy photographic equipment from the USSR and not only. You can offer your write me. Help the project: 5469 1200 1062 4624. Comments can be left without registration and SMS