The People's Enterprise "Pentacon" (GDR) in 1974 released a new camera Praktica VLC (24X36 mm), designed for professionals and trained amateur photographers. This is a versatile camera that will find application in scientific and technical photography.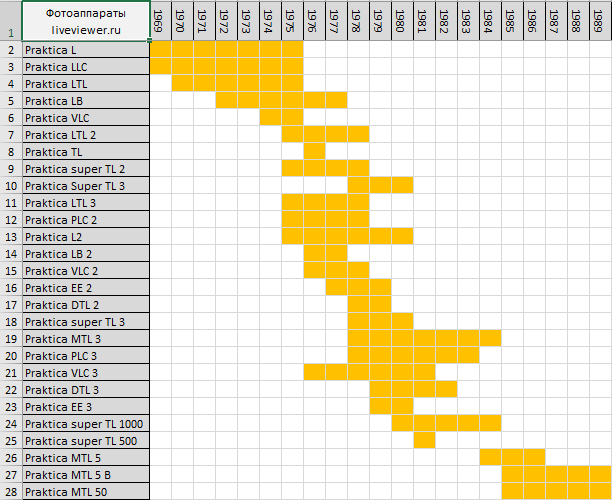 It is convenient for various types of macro and micro photography, reproduction, it can be attached to various control and measuring optical instruments, used with an endoscope, spectroscope, etc.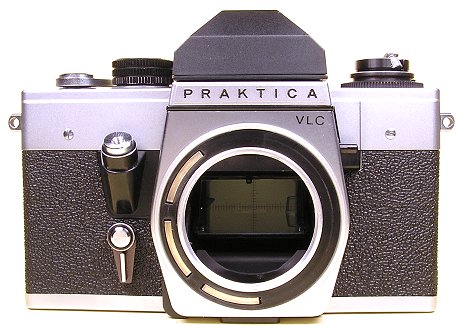 The versatility of the camera comes from interchangeable viewfinders and interchangeable collective lenses. Three types of viewfinders are produced: pentaprism, light-shielding shaft, shaft with a sighting magnifier; on the latter, you can install a diopter adjustment and an eyecup. Each viewfinder has a frosted collective lens that can be replaced with a fresnel lens with a frosted field and micro-raster or a Fresnel lens with a ring pattern and focusing wedges. The exposure system of the camera is independent of the type of viewfinder used. The brightness of the object is measured through a lens and a translucent mirror.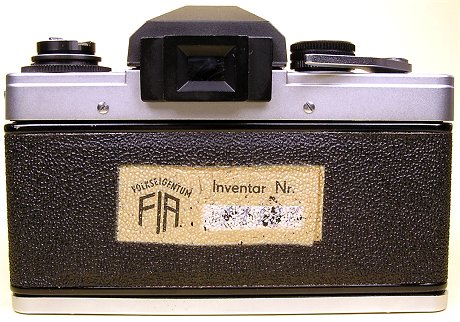 The rays coming from the center of the lens are measured. The light guide system directs the selected part of the beams to the light concentrator and then to the photoresistor. The exposure meter arrow is visible in the sight. Correct exposure is achieved by rotating the shutter speed head or aperture ring. The set aperture value is electrically transferred from the lens to the camera. Like other cameras of this type, the VLC Practice has a metal blade shutter with shutter speeds of 1 to 1/1000 s and "B" and auto-release. Synchronization of electronic flash tubes is carried out at 1/125 s. The camera uses a simplified film loading, a blinking mirror, a trigger cocking.

In addition to lenses with electric aperture transfer, all lenses produced for Praktika-type cameras with a focal length from 20 to 1000 mm (with 42X1 connecting thread) can be used.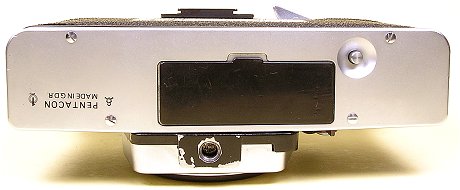 Soviet Photo 1976 '05
Photo camera Practice VLC - praktica-collector.de
Specifications Praktica VLC
Issue
Kombinat veb pentacon dresden
Chief Designer
Rolf Noack
Production period

November 1974 - December 1975
Total produced
14,905
Shutter
Mechanical vertical travel with metal shutters focal plane shutter
Available excerpts shutter

B, 1/1, 1/2, 1/4, 1/8, 1/15 1/30, 1/60, 1/125, 1/250,1/500, 1/1000
Viewfinder
Replaceable pentaprism, matte screen with focusing area, exposure and exposure meter display (+/-)
Mirror
Returnable
Film feed
quick-release lever (black), Pentacon Loading-System, fold-out rewind crank (black), auto-zeroing frame counter
Bayonet mount
M42x1
Self-descent
Mechanical, up to 10 sec
Battery
VARTA V21 PX
Metering system

TTL-measurement (stopped-down) at open aperture, depth of field preview using a button on the body
Flash
external, shoe over pentaprism.
Flash indication

no
Aperture display in viewfinder

no
Notes
compact size, body made of injection molded plastic with leatherette finish