Inventor of the cult "Leica" Oscar Barnack (Oskar Barnack) was born on November 1, 1879 in the small village of Linow near Berlin. Oscar's father - a doctor by profession - was fond of music, loved to tinker.
Oscar inherited an interest in art and technology from his father. At first he dreamed of painting - he wanted to become a landscape painter, but at the insistence of his father, it was decided that he should acquire some "serious" profession. In 1889, the Barnack family moved to Berlin, where, after graduating from school, young Oskar was sent to study the trade of a mechanic in the mechanical workshop of Julius Lampe. He liked the profession of a precision mechanic, and he worked with enthusiasm in this workshop, which produced visual aids for educational institutions.
After the successful completion of the training course in the specialty "precision mechanics", the young apprentice began, as was customary then, years of wandering, which made it possible to improve his professional skills. Barnack visited various cities in Germany and Austria and, finally, already an experienced master came to Jena. Here he took up photography for the first time. Later, Barnack recalled how, back in 1905, on days off from work, he went to photographs in the mountains and forests of Thuringia, loaded with a bulky and inconvenient plate camera and heavy accessories to it. It was then that he conceived the idea to create a small and handy camera that you can always have with you.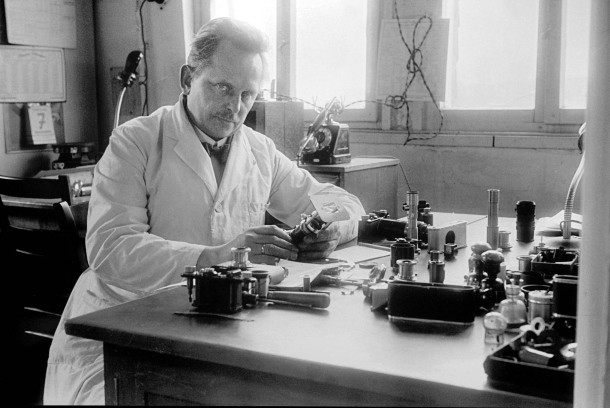 The first experiments were unsuccessful. For example, Barnak experimented with 13X18 cm plates, shooting 15-20 small-format frames on each of them with the help of special devices. But the quality of commercially available photographic plates with this frame format did not allow obtaining satisfactory magnifications. And he temporarily left the experiments, although the idea of ​​"a small negative - a big imprint" has already clearly matured in the mind. He will return to it again in 1911-1912.
In Jena, Oskar Barnack became close to one of Zeiss' employees, Emil Mechau, who soon joined Ernst Leitz. At this time, Leitz was looking for a specialist for the position of research manager for his enterprise. Emil Mechau recommended Barnack for this place, and in 1911 he headed the research laboratory of the Leitz firm.
Oscar Barnack was not only a talented inventor but also a passionate photographer. We have come down to photographs taken back in 1914 by the first prototype of the Leica. Moreover, these were no longer static photographs with stationary objects, made in the manner traditional for that time, but "live" photographs reminiscent of the reportage works of modern photographers - street scenes with walking or casually chatting pedestrians, natural disasters, for example, a photo series about the flood in Wetzlar, that is, they were "snapshots" and unpostulated photographs, spied on by the sharp plaza of Barnak the reporter.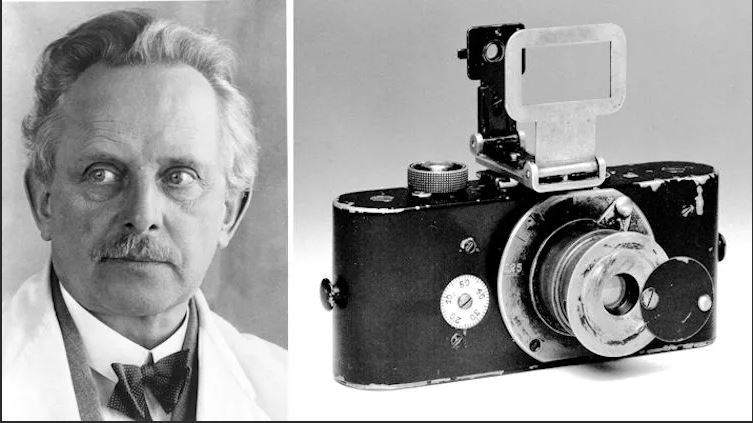 Thus, Oscar Barnack proved himself not only as an outstanding designer, who laid the technical foundations for a new small-format photography, but also as an outstanding reporter who was able to see its enormous creative potential.
Technically, the Leica was far ahead of its time. That is why many modern cameras still use the basic design ideas proposed at the beginning of the 35th century by its creator - compactness, the use of XNUMX-mm film, high-speed curtain shutter, ease of maintenance. The engineering solutions of the individual units of this camera determined the internal layout, the appearance of the camera and accessories for decades to come, and caused numerous imitations.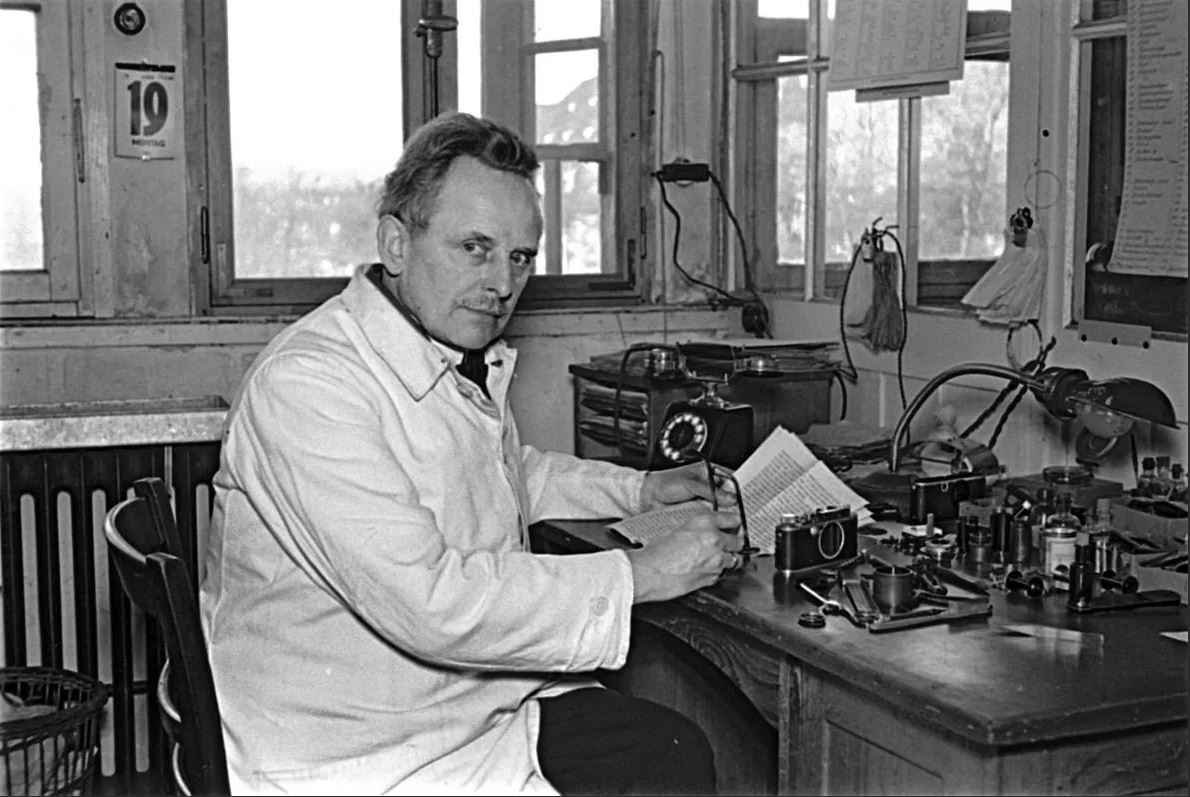 Unfortunately, not all of Barnack's ideas were completed. For example, a stereo camera and a special panoramic camera, on which he worked in the 30s, remained experimental samples, although in a constructive sense, the corresponding modern devices were solved in a similar way. The modern photographic equipment park is huge. However, more than 90 percent of this comes from cameras using 35mm film and Barnack's basic design.
To commemorate the 100th anniversary of the birth of Oskar Barnack, Leitz established in 1979 a special annual award of 10 marks. For the first time this prize was awarded to the Dutch photographer Floris Bargkamp, ​​participant of the International Exhibition "Worldpressphoto-000" in Amsterdam, for a series of black-and-white photographs depicting the struggle of the conservation society "Greenpeace" against the flooding of containers with radioactive waste in the Bay of Biscay.
In Barnack's hometown, Linow, (now Nute-Urstromtal, Brandenburg, Germany), a museum named after him (Oskar-Barnack-Museum) has been opened.
/2015/01/oskar-barnack-1879-1936/
/2020/11/e-leitz-leica/
/2020/11/lokomotiv-ljubitelskoj-fotografii-lejka-i/
The article is using materials from B. KUCHERENKO