Nice-to-use glass, analogue of Canon EF-S 18-135mm f3.5-5.6 IS, - gives about the same picture quality, but does not have a stabilizer. Plastic case, inner focusingThe Nikon 18-135mm DX is very sharp.
Aperture "analog drive" is used to control the aperture, so on the back there is lens there is a metal protrusion. The Nikon DX 18-135mm aperture on the bulk of lenses does not like shaking, and crumbles at any opportunity, after which the lens requires disassembly and alignment. At a wide angle it distorts, however, this problem, like all other lenses of the universal class, is corrected in graphic editors (for example, by presetting in LR). Covers all major focal lengths, while not as bulky as the Canon EF-S 18-135mm f3.5-5.6.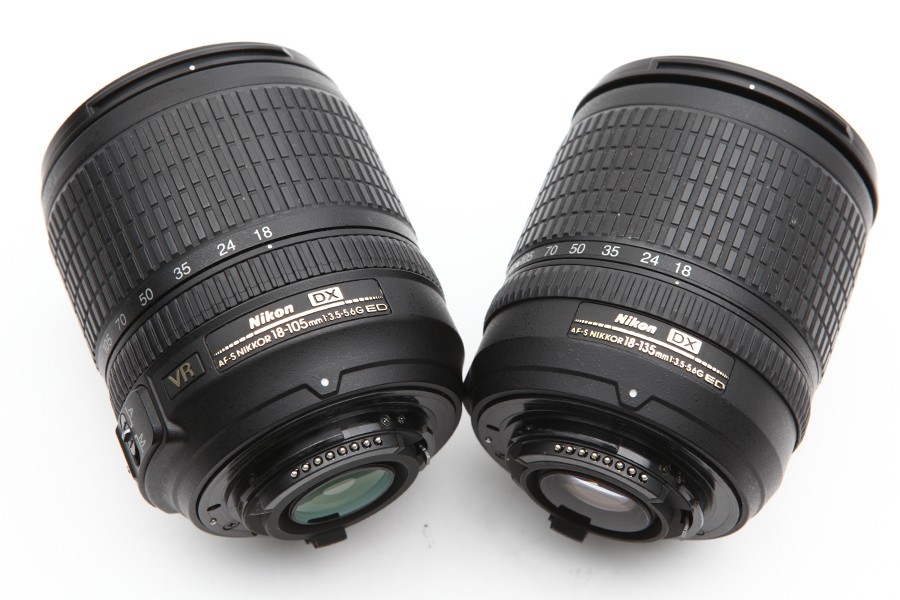 Has vignetting at the far end, a bit dark for indoor photography. The lack of a focuser lock forces the front end to move out by gravity when the camera hangs around the neck. The "tasty" price tag on the secondary market makes it quite affordable for the amateur photographer, and therefore a popular model. Supplied as standard for Nikon D80 cameras.