The release of the model to the market took place in 2011. Canon 600D, also known as Rebel Ti3, Kiss X5, has a cropped sensor, 18 Mpixel matrix, supports video shooting in HD1080P (1920 × 1080). LiveView, Scene Green Zone Modes, Interchangeable Optics, HD Rotary Display, Button DOF on the case. Created on the basis Canon 60D (a stripped down version of it), and the logical continuation is the Canon 700D.
EOS SLR camera, which includes both digital and film cameras since 1987. The camera is suitable not only for modern optics with EF mount, but also for optics of the USSR period through adapter Canon EF - M42. Read the article about adapters.
Canon 600D. General
Canon 600D is light enough, in a big hand without a battery pack it sits uncomfortably, leaving two fingers hanging. The complete lens is Canon EF-S 18-55mm f3.5-5.6 or 18-135mm f3.5-5.6. Also sold without lenses, only body. Packed with more than sufficient functionality for the amateur photographer, it provides high-speed performance and covers almost all needs.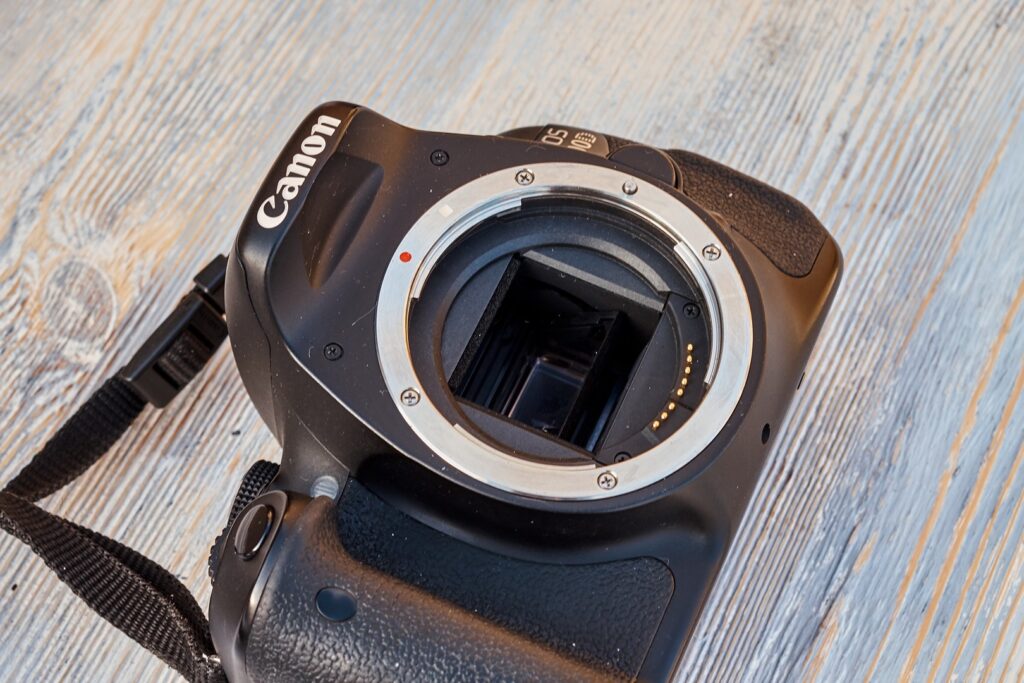 Canon 600D Key Specifications
APS-C CMOSmatrix (22,3 x 14,9 mm), 18 MP;
• an integrated cleaning system of the matrix EOS Integrated Cleaning System, a fluorine-containing coating of a low-pass filter;
• image processor: DIGIC 4;
• bayonet: Canon EF / EF-S;
• rotary display: 3,0 ″ TFT Clear View, 1 pixels, aspect ratio 040: 000;
• brightness control: 7 levels;
• AF system: 9-point AF with center crosshair (f / 2,8 center);
• autofocus modes: One Shot, AI Focus, AI Servo;
• choice of an autofocus point: automatic / manual;
• predictive autofocus;
• video shooting: HD (16: 9) 1920x1080P @ 30, 25 or 24 fps, 1280x720P @ 60 or 50 fps, 640 × 480 @ 60 or 50 fps;
• type of video files: MOV, H.264 codec, linear PCM sound;
• exposure metering: 63-zone metering, evaluative metering (linked to any AF point), partial metering on center (approx. 9% of viewfinder area), spot metering (approx. 3,8% of viewfinder area), center-weighted metering;
• fixing autoexposure:
- auto: available in one-shot autofocus for evaluative metering with exposure lock when focus is achieved;
- Manual: Fires when the AE lock button is pressed in Creative Zone modes.
• exposure compensation: ± 5 EV in 1/3 or 1/2 stop increments;
• ISO 100-6400, H1 (12 800);
• practiced excerpts: 1 / 4000—30 s, BULB;
• white balance: auto, daylight, shade, cloudy, incandescent, fluorescent, flash, custom;
• compensation of white balance in the coordinate grid Blue-Green / Amber-Magenta;
• bracketing white balance: ± 3 stops in 1-level steps; Shooting three shots with white balance bracketing on a single release shutter; selection of offset on the scale Blue-Green / Amber-Magenta;
• viewfinder: pentamirror, 95% frame coverage, 0,85x magnification;
• diopter correction: ‒3… + 1;
• mirror: high-speed semitransparent mirror (transmittance and reflection coefficient - 40:60);
• preview of depth of field: yes;
• built-in flash: guide number 13 @ 100 ISO, control of external flashes;
• firing modes: auto, forced firing / "flash off", red-eye reduction;
• synchronization: 1/200 s;
• exposure compensation when shooting with flash;
• exposure lock when shooting with flash: yes;
• synchronization on the second curtain: yes;
• compatible with external flashes: E-TTL II with EX series Speedlites, wireless multi-flash capability;
• control of an external flash through the on-screen menu of the camera;
• Shooting modes: Auto, Creative Auto, Portrait, Landscape, Macro, Sports, Night Portrait, Flash Off, Program AE, Shutter Priority AE, Aperture Priority AE, Manual, Depth of Field AE;
• Picture Style: Standard, Portrait, Landscape, Neutral, Precise Color, Black & White, Custom (x3);
• color space: sRGB and Adobe RGB;
• image processing: function of priority of light shades (Highlight Tone Priority);
• automatic brightness optimization (4 settings);
• suppression of noise during long exposure;
• noise reduction when shooting at high values ISO (4 settings);
• automatic correction of vignetting according to the lens base;
• shooting methods: single-frame, continuous, self-timer (2, 10 s);
• continuous shooting: 3,7 frames / s (up to 34 frames in JPEG, 6 frames in RAW);
• Live View mode: yes;
• focusing in Live View:
- manual focusing (magnification of the image 5 or 10 times at any point on the screen);
- autofocus: "Fast autofocus", "Real-time autofocus", "Face detection mode";
• types of focusing in Live View mode: phase, by contrast, by contrast with the detection of faces in the frame;
• image format: JPEG: 5184 × 3456, 3456 × 2304, 2592 × 1728; RAW: 5184 × 3456, (RAW + L) 5184 × 3456;
• Custom Functions (C.Fn): 11 Custom Functions with 31 settings;
• orientation sensor in space: yes;
• histogram: brightness, by RGB channels;
• data verification: OSK-E3 is required for authentication;
• firmware update: yes;
• interfaces: USB 2.0 Hi-Speed, HDMI mini-output, video output (PAL / NTSC), microphone jack, remote control jack;
• support for memory cards: SD, SDHC, SDXC;
• body material: plastic, metal, engineering plastic;
• dimensions: 133,1 x 99,5 x 79,7 mm;
• weight with battery and memory card: 570 g.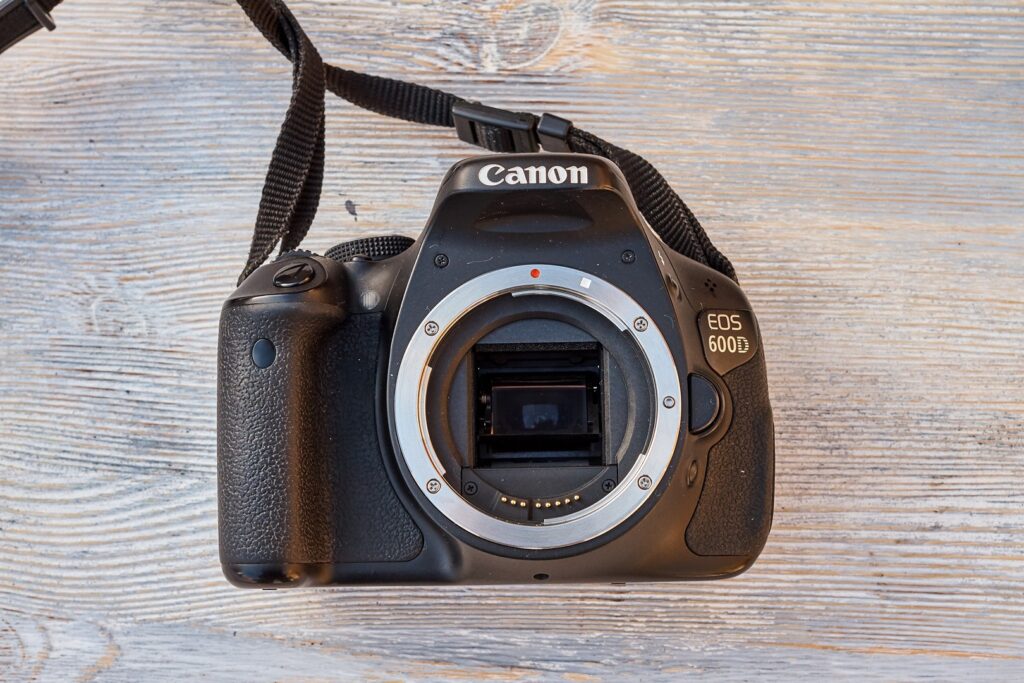 External Data
The classic layout of the EOS series. The second camera with a tilting display in the Canon range. Black body, controls are concentrated under the thumb of the right hand. With the use of the lateral support belt, steering can be carried out without the participation of the left hand.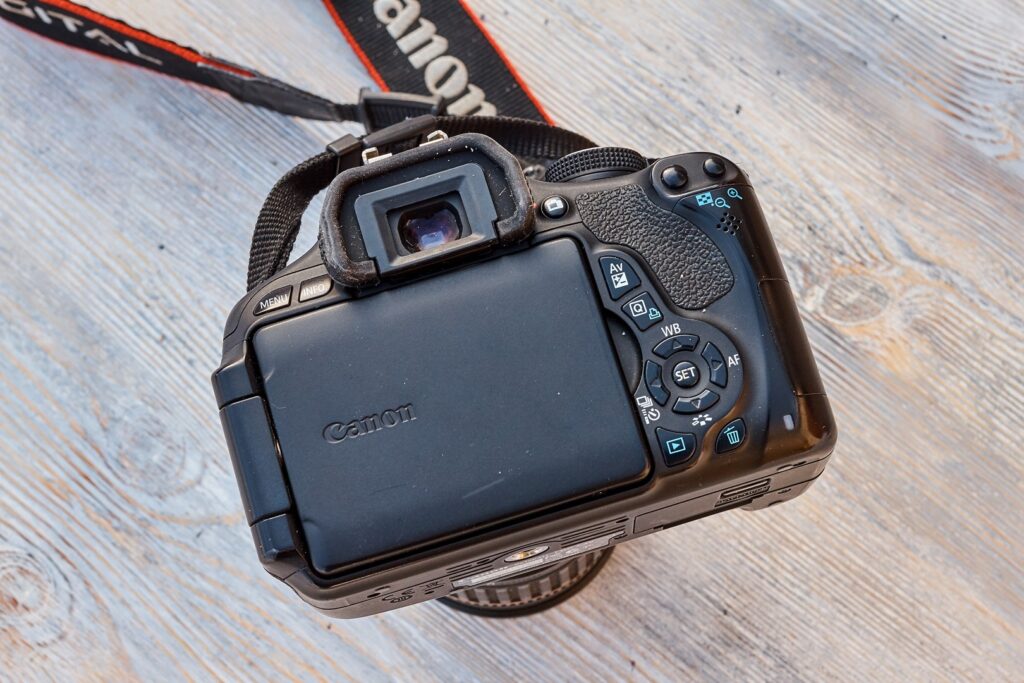 Innovations
The main differences from the EOS 550D:
1) high definition rotary display;
2) recognition of scenes in auto mode;
3) control in plot programs;
4) shooting with an aspect ratio of 3: 2, 16: 9, 4: 3, 1: 1;
5) control of external flashes;
6) "Video album" mode;
7) auto-correction of photo brightness in 4 levels;
8) menu hints;
9) photos can be rated;
10) no IR face proximity sensor under the screen;
11) increase in weight and dimensions of the camera.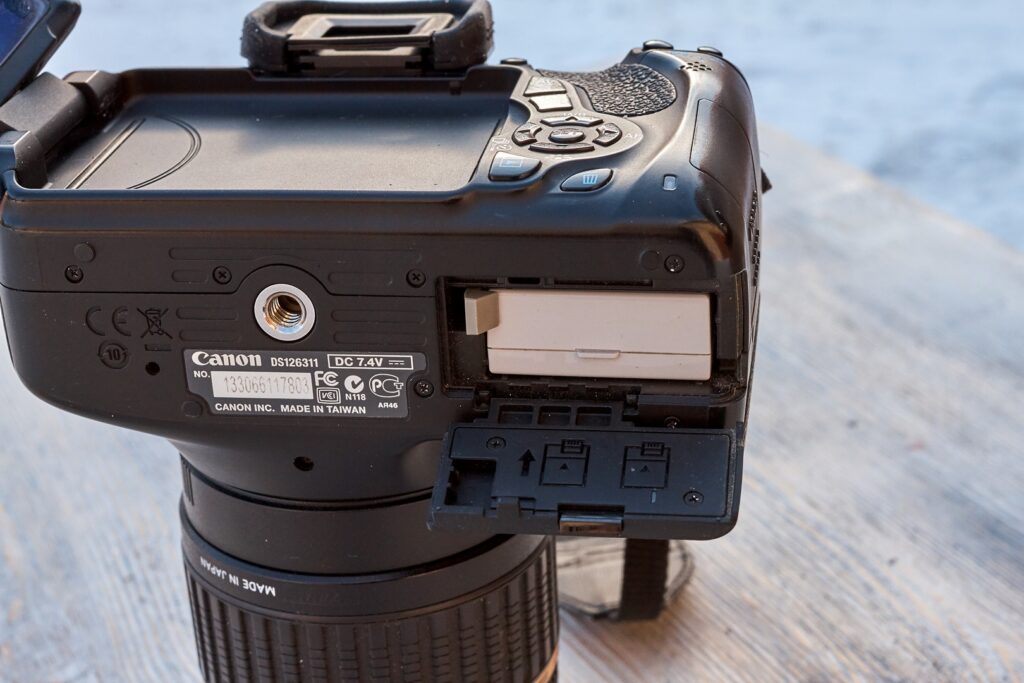 Display
In the Canon 600D, by the way, there is a rotary display - moreover, the turning radius is very large. Now there is no need to get up in various unnatural poses when taking photos, with the help of this display it will be possible to take photos even from around the corner.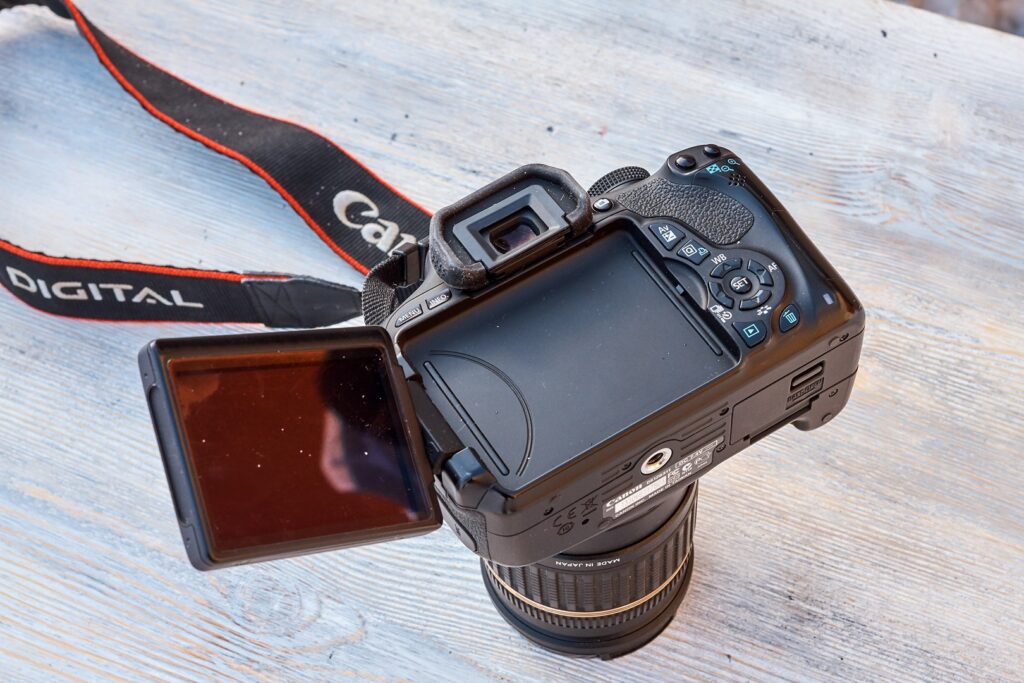 Operational control display
Absent.
Canon 600D Viewfinder
The viewfinder is bright, but slightly smaller than on older Canon XXD models, although it has the same frame coverage. There are 9 focus points, in the center of the cross-type sensor, which ensures normal autofocus operation at f / 2.8.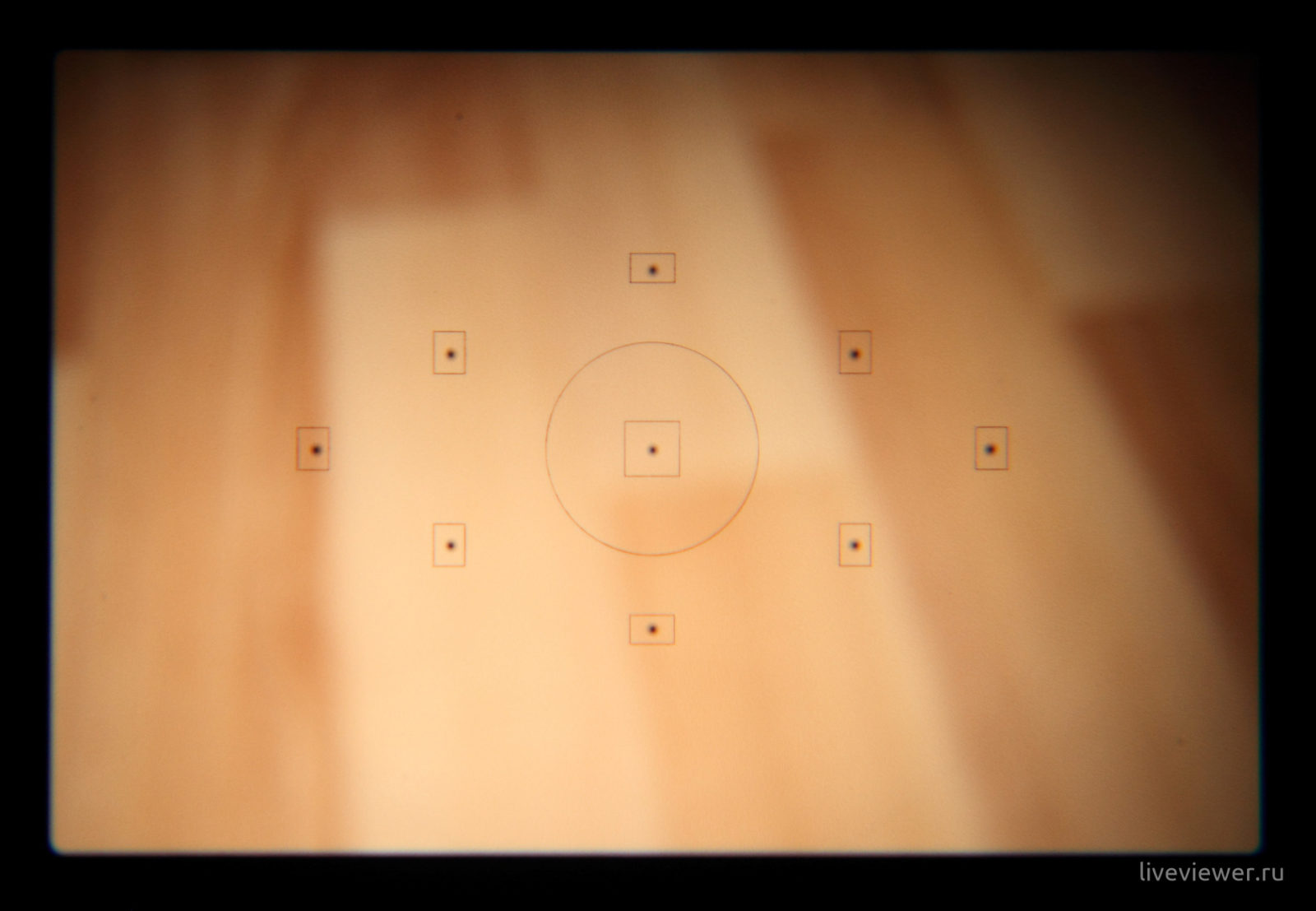 Screen as a viewfinder (LiveView)
In Live View, the camera can display several grid views as well as exposure settings. Contrast focusing, slow even with USM-lensmi. In LiveView mode, you can select focusing modes: slower but more accurate using a matrix, or using a phase difference sensor. The latter, although faster, is slightly less accurate. Its use is also inconvenient because the image momentarily disappears from sight, since the phase sensor requires a lowered mirror. The screen, thanks to a higher pixel density than in previous models, allows manual focusing without zooming in on the picture. However, in spite of the coating, it glares in sunny weather.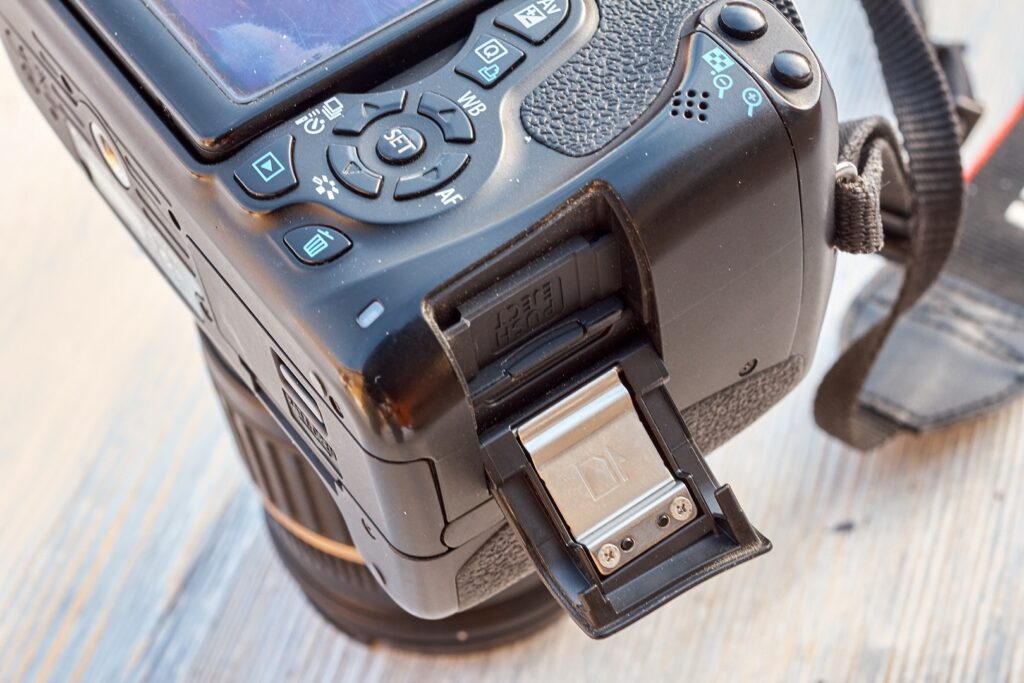 Menu
The menu is clear, not complicated. The information output depends on the camera operating mode; tips for operating modes are available. The main screen colors are changeable, four in total. I really liked the green color scheme. In video mode, the photo settings are overwritten by the video mode settings. Custom functions are available through the menu, which allow you to reassign certain control buttons, set the step for changing parameters, and much more. "My Menu" allows you to bring frequently used functions to the general list. Step ISO changes to stop. It has no intermediate values.
Metering system
Canon 600D has a metering sensor similar to EOS 5D Mark III and Canon 6D - iFCL, 63 zone, dual layer. FCL stands for "focus, color, luminocity" and not only measures the color and luminance data, but also analyzes the data provided by each point of the AF system. I don't know how it works, maybe there are some subtleties, but when working with the Canon 6D and Canon 7D, there are much fewer complaints about the automatic white balance and the operation of the exposure meter than with this camera. This is especially true for conditions with artificial lighting. The light from incandescent bulbs dumps the picture in yellow. In such places it is better to use RAW shooting to correct the white balance.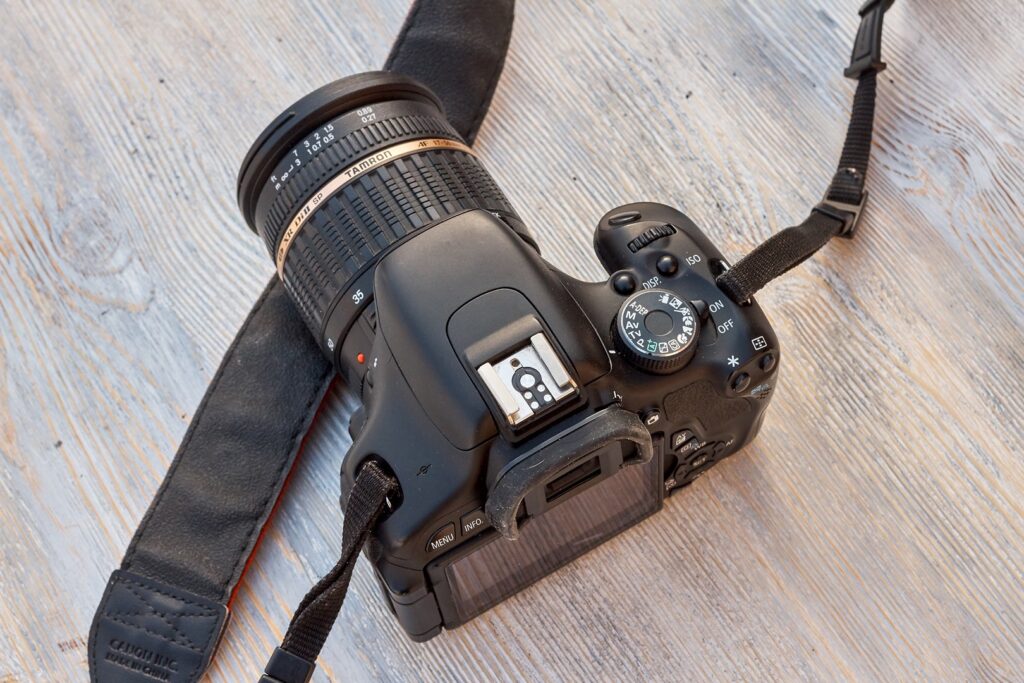 Canon 600D autofocus modes
Fast, through the viewfinder:
One-Shot AF - one-shot autofocus mode.
AI-Focus is an autofocus mode in which the camera tracks the movement of the focusing object. As soon as the subject begins to move, the camera switches to tracking mode.
AI-Servo AF - a mode of tracking and predicting the movement of an object. All focus points are active in this mode.
Slow focus mode - across screen in LiveView.
Focusing is tenacious, in low light the camera is able to confirm focus even on weak contrast transitions. If only they were. Tracking autofocus works well.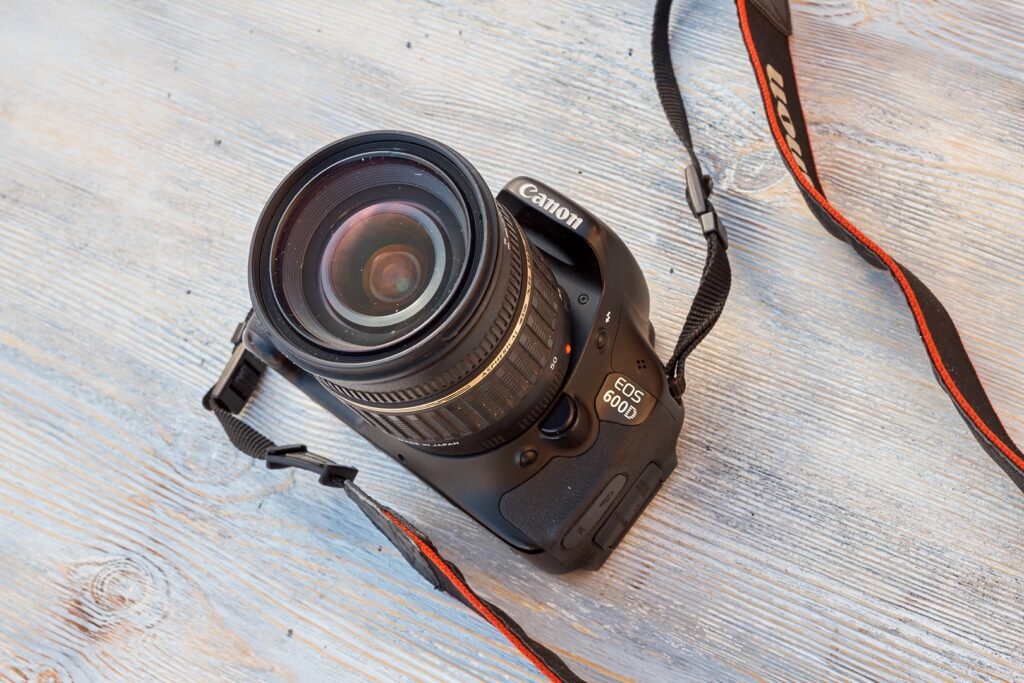 Canon shutter 600D
Only flaw shutterLike all canon cameras of XXXD class, XXXXD is noisy, clanking. It works in such a way that the birds shy away to the side, and attracts the attention of people on the street. "Why are you filming here?"
The maximum operating speed is 1 \ 4000 seconds, the step change is available in 1 stop. Vitality shutter - 50000 positives. They walk longer.
Video
High definition video is often interrupted during shooting - fast cards are needed, with a write speed of at least 45 Mbps. If you have a class 4 card, for example, the maximum possible resolution of 640x480 will be available. This is due to the high bitrate of video recording. Nikon D3100 and D5100, for example, perfectly record video on such cards. Canon doesn't. Focusing during movie shooting is possible. Exposure control is automatic or manual. At the same time, the digital zoom mode is available in the menu. Videos are limited to 30 minutes or 4 gigabytes in file size.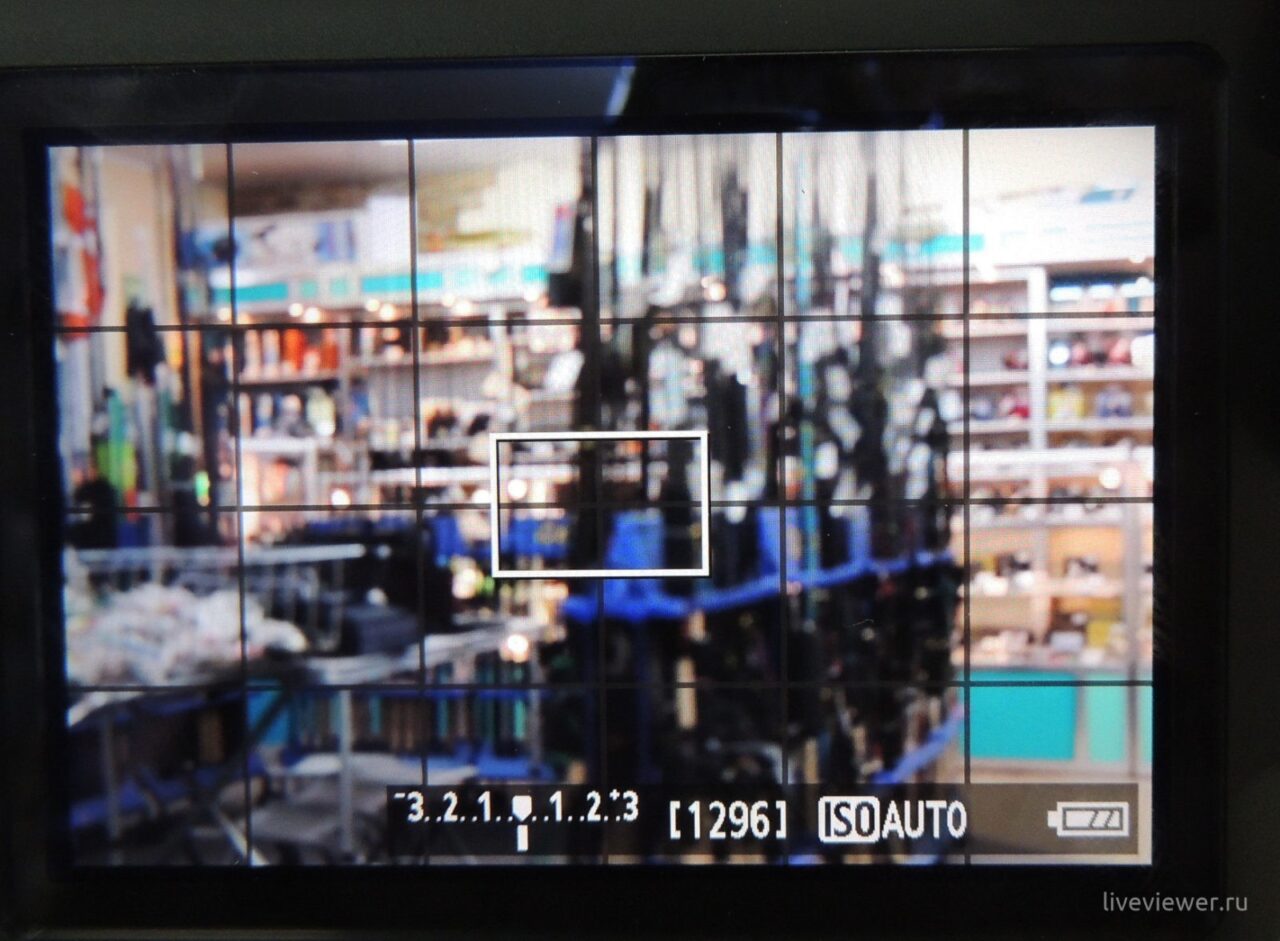 Разъемы
The side panel of the Canon 600D has outputs for a microphone and a wired remote control, the outputs are covered with a cap. It also supports wireless remotes, connecting to a computer via a miniUSB connector, and to a monitor or TV via an HDMI connector.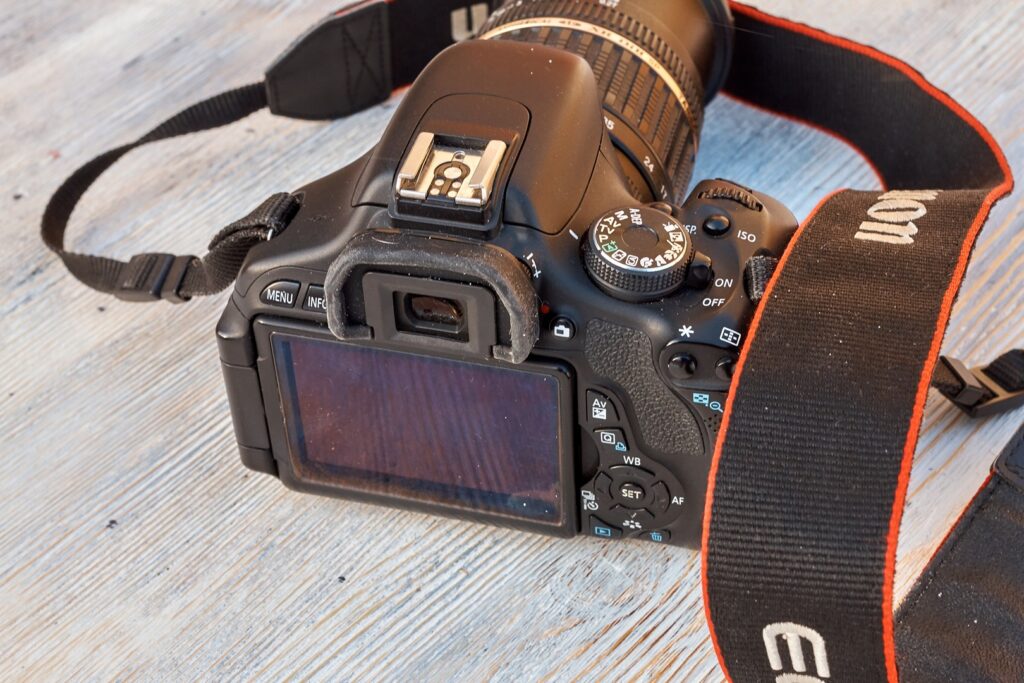 Write speed to Canon 600D card
Not to say that the camera writes RAW to a grade 10 card very quickly - I would like it to be faster. Considering the 7D and 60D do it much faster. If we take into account that the 600D is a continuation of the 550D, then it writes about on a par with it. The device accepts cards for 16 and 32 gigabytes without problems.
Flash, flash control
The built-in flash, as in principle, in all other devices, knocks out shadows so much that faces become flat. Suitable for highlighting objects. The camera is able to set fire to external flashes not only through the direct contact of the shoe, but also remotely using the built-in flash.
Battery
The battery lasts for a short time, you manage to fill up a 16 gigabyte memory card, when there is still 30 percent charge left.
Advanced features with Magic Lantern
Canon EOS 600D is officially supported by unofficial Magic Lantern firmware, which expands the functionality of Canon cameras. If you are an advanced user, you have probably heard about this program. If not, then I recommend reading about it in my Magic Lantern article... To expand the functionality, at your own peril and risk, you can stick Magic Lantern in addition to the firmware, slightly increasing the capabilities of the device. In particular, an intervalometer and a live display of the depth of field line on the display in Live View will be available, as well as a step of changing exposure parameters in 1/3 stop. If, of course, you can customize it.
The Canon 600D benefits
Disadvantages
Not protected from moisture and dust
Low battery power
Step ISO equal to foot
Loud breakfast
Slow AF in video and LiveView mode
Working with old lenses
Allows work with old lenses. Without dancing with a tambourine, old lenses with M42 thread can be installed on the camera, through adapter M42-EF... It will be relatively comfortable to work with old lenses only in the aperture priority mode. In other modes, it is necessary to rely on the readings of the camera's exposure meter in order to correctly set the settings for the photo. For example, good photos are obtained in conjunction with Helios 44m 58mm f2.
Canon 600D sample photos
Summary
The device is suitable, it showed itself well in operation. In the secondary market, you will find it for a not very large amount of money. In general, it is quite tenacious, and allows you to understand what you want in the future. The device allows you to use all the functions of a DSLR, supports the entire line of EF lenses. A good choice for both beginner and experienced photographer.
Canon 600D manual