VEB - Volkseigener Betrieb (People's Enterprise) Pentacon Dresden was formed in 1959 by the merger of Zeiss Ikon, KWG&T, Belca, Altissa, Welta, and others, plus the motion picture equipment specialists from Aspecta.
The name Pentacon is composed of two parts - "penta" from "pentaprism", "con" from "Contact". Perhaps the name of the Pentax company is collected from the same words :D The tower of the Ernemann AG plant, which was built in 1923, is displayed on the company logo.
The camera company Praktina is known for its 35mm single-lens reflex cameras, manufactured since 1939. The story began in 1919 and ended in 1990. Over this long period, the company has changed its name, location and logo many times.

1919
Kamera-Werkstätten Guthe & Thorsch GmbH
Company location: Dresden, Serre Strasse 12 and (office) Zinzendorfstrasse 48; Bärensteiner Strasse 30, since 1928
Paul Gute has owned a small photo equipment factory in Dresden, Ferdinandplatz 1, since 1915. In 1919, Paul Gute and Benno B. Torsch founded a partnership in Dresden with the name Kamera-Werkstätten Guthe & Thorsch GmbH. In 1928 the company moved to new premises at Bärensteiner Strasse 30, near Ica-Werk Zeiss Ikon AG. Two years later, production exceeded 100 cells per day with 150 workers.
During the 1920s and 1930s, Kamera-Werkstätten produced flat cameras and medium format SLR cameras. The Patent-Etui 9 × 12 plate camera, a flat folding camera that was a great success, was introduced in 1920, Patent-Etui 6.5 × 9 in 1923. SLR camera two lensMi Pilot Reflex 3 × 4 in
1931, single lens SLR camera 6 × 9 Reflex-Box in 1933, single lens SLR camera 6 × 6 Pilot 6 in 1935 and Pilot Super in 1939.
In early 1930, Paul Guth left the company for health reasons. He died in December 1930. The old partnership was dissolved in April 1930, but the name of the company was not changed and Benno Torsch continued to run the company as sole owner.
In 1937, Benno Torsch had to leave Nazi Germany because, being half Jewish, he feared for his life. The opportunity presented itself when he met Charles A. Noble, who wanted to move to Germany to start a photography business. Charles A. Noble was of German descent. He emigrated to the United States in 1922, where he became a US citizen. He was the owner of a company in Detroit that made copiers.
November 1938, XNUMX
Kamera-Werkstätten, vormals Guthe & Thorsch Company location: Dresden, Bärensteiner Straße 30
In early 1938, Benno Torsch entered into an agreement with Charles A. Noble, which provided for the exchange of ownership of their respective companies. Before emigrating to the United States, Benno Torsch sold Kamera-Werkstätten to Charles A. Noble and bought Noble's company in the United States.
Charles A. Noble took over in April 1938 and the company was renamed Kamera-Werkstätten, vormals Guthe & Thorsch. 1939 Kamera-Werkstätten Charles A. Noble Company, location: Dresden-Niedersedlitz, Bismarckstrasse 56
Charles A. Noble relocated the company to Niedersedlitz, near Dresden, into a former drip and candy factory. Kamera-Werkstätten presented Praktiflex in the spring of 1939 at the Leipzig Trade Fair. The design of this camera began in 1937 and was developed by Benno Torsch and Alois Heusel. The new camera was a 35mm single-lens reflex camera with a fixed viewfinder at the waist and an interchangeable 40mm threaded lens. Praktiflex was introduced three years after the Kine-Exakta introduced in 1936 by Ihagee Kamerawerk Steenbergen & Co.
After the US entered World War II, Mr. Noble and his family, as Americans, were limited in their ability to leave Germany, but kept their company.
From 13 to 15 February 1945, the center of Dresden was completely destroyed by British and American bombing. It has been estimated that around 80% of the photography industry has been hit hard. The Kamera-Werkstätten factory remained intact as it was located in Niedersedlitz, on the outskirts of Dresden. Soviet troops occupied Dresden in May 1945. In 1945, the Soviets arrested S.A. Noble and his son John for espionage. An odyssey through the Soviet concentration camps began for father and son. His father was released in 1952, and John in 1955 and could return to the United States.
After the end of World War II, Germany was divided into four zones of military occupation. The sectors controlled by France, the United Kingdom and the United States were merged in May 1949 to form the Federal Republic of Germany, known as West Germany. In October 1949, the sector controlled by the Soviet Union became the German Democratic Republic known as East Germany.
1946
Kamera-Werkstätten VEB Niedersedlitz Betrieb der Industreverwaltung 24 OPTIK, Volkseigener Betrieb Sachsens
Company location: Dresden-Niedersedlitz, Bismarkstraße 56
Kamera-Werkstätten was nationalized by the German government. The new address appeared only in connection with the change of the street name from Bismarckstrasse to Edgar-Andr-Strasse.
The production of Praktiflex was declared by the Soviet Union as war reparations. In 1946, the young engineer Siegfried Boehm was transferred from Zeiss Ikon to Kamera-Werkstätten in order to modernize Praktiflex cameras. The production of the new Praktiflex is marked with a trigger shutter on the front of the camera, and then the mount lens threaded 42 × 1. The production capacity of Kamera-Werkstätten increased, as did the number of employees: 288 in 1946, 330 in 1948, 520 in 1950 and over 1000 in 1953.
1948
MECHANIK Kamera-Werkstätten VEB Niedersedlitz
Company location: Dresden - Niedersedlitz, Bismarkstraße 56
In 1949, Kamera-Werkstätten introduced the Praktica with a 42 × 1 screw mount and no flash sync. Praktica was designed by Alois Hoheisel and Siegfried Boehm. In 1949, Siegfried Böhm was commissioned to develop a new 35mm single-lens reflex camera with improved technical characteristics. Siegfried Boehm and his team achieved this ambitious goal in 1952 when a prototype of the new camera was shown to the public for the first time.
1951
OPTIK Kamera-Werkstätten VEB Niedersedlitz
Company location: Dresden-Niedersedlitz, Bismarckstrasse 56
In 1951, Kamera-Werkstätten introduced the Praktica FX with flash synchronization, and in 1952 showed the prototype of Praktina, the first 35mm SLR camera with interchangeable lensmi, viewfinders, focusing screens, and with the possibility of using an electric or spring drive. Praktina is the first professional single-lens reflex camera.
1953
VEB Kamera-Werke Niedersedlitz
Company location: Dresden A 17, Edgar-Andre-Straße 56
The production of Praktina FX began in 1953. In 1956, Kamera-Werke introduced the Praktica FX2 with an internal lens aperture closure mechanism and the Praktisix 6x6, single lens reflex with full automatic lens iris control and interchangeability of screens and finders. Two years later, Kamera-Werke introduced the Praktina IIA with fully automatic lens iris control.
January 1959 of
VEB Kamera- und Kinowerke Dresden
Company location: Dresden A 21, Schandaurer Straße 76
On January 1959, VEB Kamera-Werke Niedersedlitz, VEB Kinowerke Dresden, VEB Altissa-Camera-Werke, VEB Aspecta Dresden and VEB Welta-Kamera-Werke merged into a new company called VEB Kamera- und Kinowerke Dresden. The KW logo has been replaced with the Zeiss Tower logo. In 1961, Kamera- und Kinowerke introduced the Praktica IV equipped with a fixed eye-level viewfinder, and in 35 the Pentina, a XNUMX mm single-lens reflex camera with leaf shutter, fixed eye-level finder, exposure meter and interchangeable bayonet mount.
After the merger, the new company produced three different 35mm single-lens reflex cameras: Contax/Pentacon, Praktica and Praktina. These cameras required two different sets of threaded bayonet lenses and various accessories. To reorganize production, the company decided to discontinue production of the Praktina and Contax/Pentacon and develop future cameras based on the Praktica design that would be simpler and more productive than the Contax and Praktina.
January 1964 of
VEB PENTACON DRESDEN Kamera- und Kinowerke Company location: Dresden, A 21, Schandaurer Straße 76
On January XNUMXst, the company changed its name and logo, which was updated by adding the name Pentacon to the Zeiss Ernemann Tower symbol.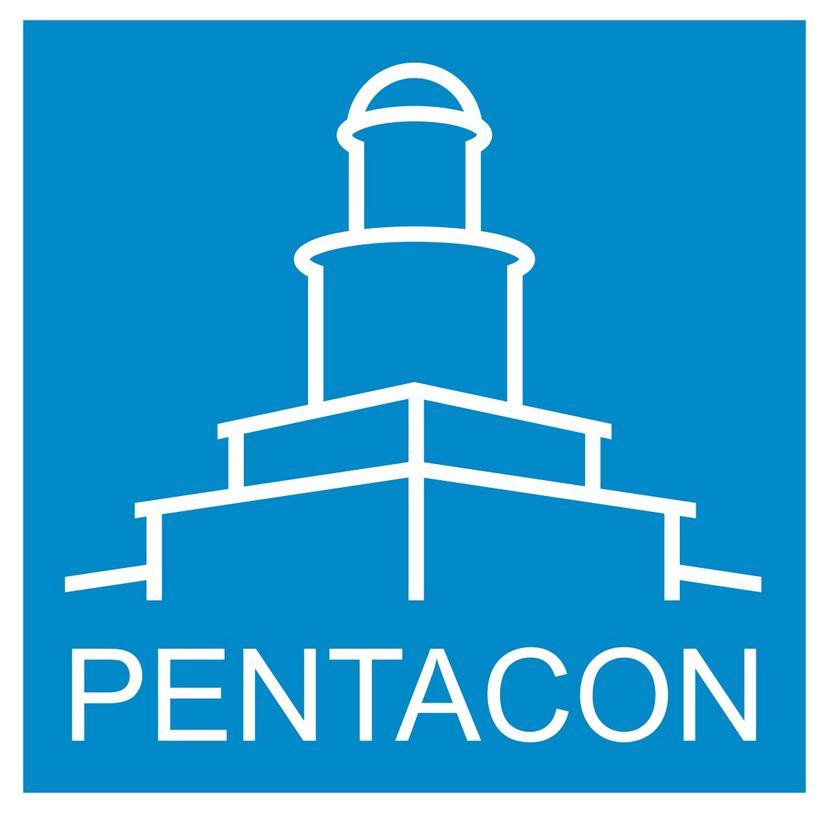 The Praktica V with instant return mirror and the Praktica "nova" series were introduced in 1964. Among the models in this line, we must mention the 1965 Praktica with exposure control. TTL and Praktica PL Electronic in 1968. The world's first camera with an electronically controlled shutter and a shutter speed of 30 seconds.
In 1966, Pentacon-Dresden demonstrated the Pentacon Super prototype, a top-end camera with TTL-measured at full working aperture, metal gateohm in the focal plane with a maximum speed of 1/2000 and bayonetohm 42 × 1.
In 1966, the Pentacon six replaced the old Praktisix. Cameras manufactured by Zeiss Ikon had an additional "ZI" engraving on the logo. Also known are high-speed central gates manufactured within the walls of Pentacon factories.
January 1968 years
Kombinat VEB PENTACON DRESDEN
Location: 8021 Dresden, Schandaurer Straße 76
On January XNUMX, VEB Pentacon Dresden, Ihagee Kamerawerk, VEB Feinoptishes Werk Görlitz and five other companies merged into a new company called Kombinat VEB PENTACON DRESDEN (Ihagee, Mentor, Certo, Freital, Meyer Optik Goerlitz). The company launches lenses under the Pentacon brand. The huge range of products was significantly reduced over time, and was replaced by the rationalization of production.
In 1968, Pentacon-Dresden introduced the Pentacon Super to the professional and scientific community. This camera, which was used on Soviet space stations in 1969, was the successor to Praktina with the same professional features as interchangeable lenses, viewfinders, screens, rear camera panel and the ability to mount a motor drive.
The Praktica "L" series with a metal shutter was introduced in 1969. Among the models in this line, we must mention Praktica LLC from 1969, the first camera in the world to have an open aperture metering system that displays lens aperture information. Electronically transmitted to the meter via contacts on the back of the lens, and the 2 Praktica EE1977, with automatic exposure control, TTL metering at full aperture, and automatic electronic shutter speed control.
Praktica EE2 was used in the mission of the Soviet space station Salyut-6 in 1978
The Exakta RTL 1000 was introduced in 1969. It was identical to Praktica VLC, but with bayonetExakta mount.
The Praktica "B" series was introduced in 1979. These cameras have a new bayonet, after 30 years they will be replaced by the 42 × 1 threaded mount, which has been used on all Prakticas since 1948.
After the Pentacon Super, Praktica EE2 and Praktisix Praktica B200, there was the fourth camera used aboard Soviet space stations.
Difficulties in the company began in 1984, when Pentacon, VEB Feinoptisches Werk Görlitz and VEB Kamerawerk Freital were forcibly (as I understand it, under pressure from government structures) merged into the Carl Zeiss Jena mill.
January 1985 of
VEB PENTACON DRESDEN
On XNUMXst January, VEB Pentacon Dresden and VEB Carl Zeiss JENA merged into a new company called VEB PENTACON DRESDEN. Production of the Praktica L and B series and the Pentacon Six continued with new models.
July 1990 city
PENTACON DRESDEN GmbH
From 1936 to 1990, about ten million 35mm single-lens reflex cameras were produced in Dresden. On October 2, 1990, the day before the unification of Germany, the liquidation of Pentacon Dresden GmbH began. This marked the end of the long and fascinating history of the Dresden photography industry. The Treuhand holding company, which was involved in the privatization of East German enterprises, was instructed to privatize the factories of this conglomerate. The privatization was carried out by closing the company and production. The subsequent activities of Noble's Carl Zeiss, Schneider, Pentacon and Kamera-Werke are not part of this story.
In one day, the number of employees was reduced tenfold - the rest were needed to complete the liquidation of the enterprise. From 1949 until the last day of the company, June 30, 1991, more than 9 million Praktica cameras were produced. The company was legally re-established in 1997.
The only person who was not interested in the bankruptcy of the enterprise was Heinrich Manderman, who saved Schneider Kreuznach, who owned the Beroflex company and wanted to buy out Pentacon at a bargain price along with the real estate from Treuhand.
Now the Pentacon factories belong to Schneider Kreuznach, and one of the modern buildings of the former Pentacon is occupied by its division, Pentacon GmbH, which owns the rights to Exacta, Praktica, Schneider Dresden. Engaged in the production of scanners, digital cameras, repair of old Pentacon cameras. Exports products to South Korea.
Lenses manufactured by VEB Pentacon on [PRO] PHOTOS
Cameras manufactured by VEB Pentacon on [PRO] PHOTOS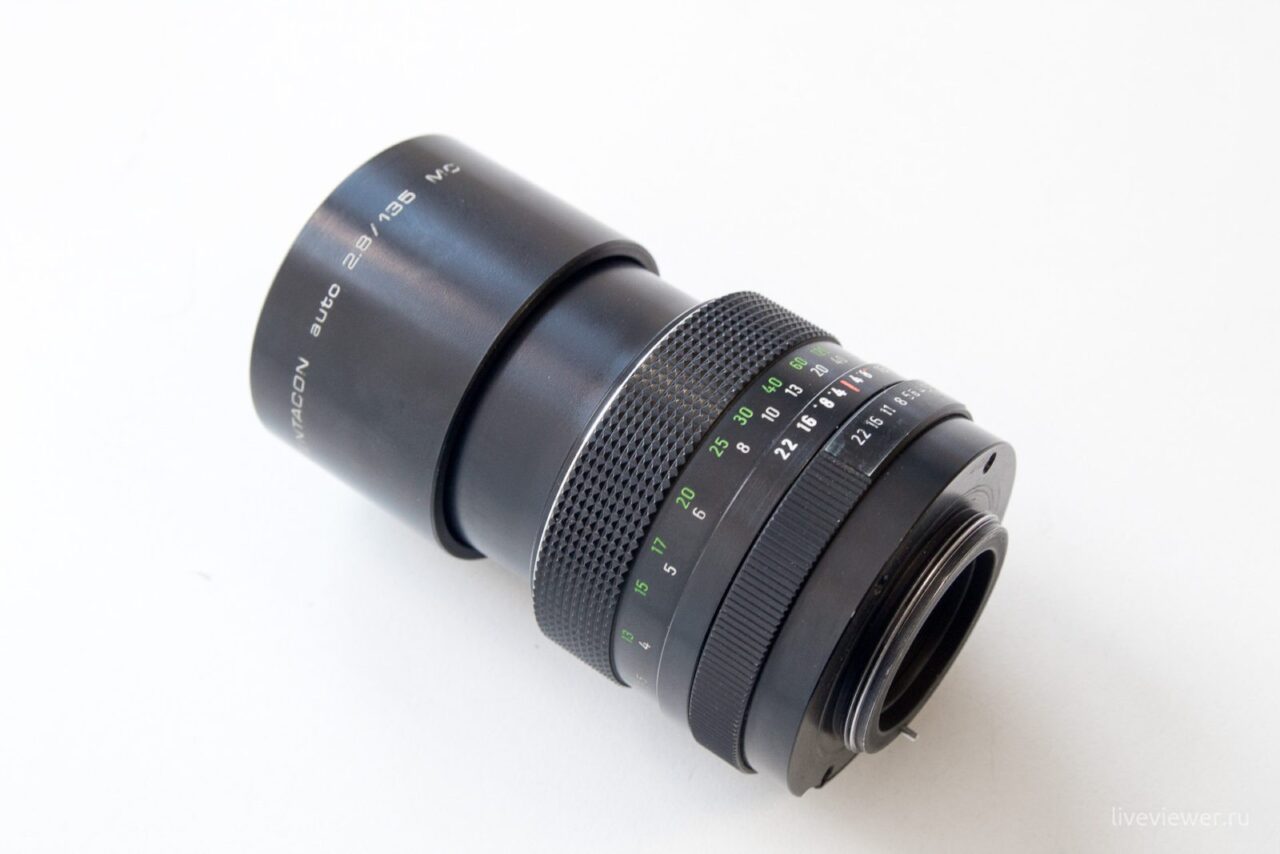 List of photographic equipment manufactured by Pentacon:
35mm SLR, focal travel shutter
Praktiflex
Early production belongs to the company KW.
Praktina
Early production (pre-Pentacon) belongs to the company KW
Contax F / Pentacon F
Early production (pre-Pentacon) belongs to the company KW
Exa
Pentacon super
Praktica IV/V
Practice IV
Praktica IV B
Praktica IV M
Praktica IV BM
Praktica IV F
Praktica IV FB
Praktica VF
Praktica V FB
Praktica nova
Praktica nova
Praktica nova B
Practice mat
Pentaflex SL (aka Porst reflex FX 3)
Praktica PL nova
Praktica PL nova I (aka Hanimex Praktica nova I)
Praktica PL nova IB (aka Pentor IB, Porst FX 4, Hanimex Praktica nova IB)
Praktica PL electronic
Praktica super TL (aka Hanimex Praktica super TL, Porst reflex FX 6)
First generation L
Model letters indicate the following:
L - lamellar shutter with metal curtains;
V - removable pentaprism, allowing you to choose other types of viewfinder;
P - non-removable pentaprism;
D - LED indication of exposure deviation;
TL - behind-the-objective exposure measurement at the operating aperture value driven by a repeater;
LC - behind-the-objective measurement of exposure with a fully open aperture with electrical transmission of its value to the exposure meter;
B - measurement of exposure with an external sensor;
EE - electronic shutter control in aperture priority mode with internal light metering.
Praktica LLC was the first camera in the world to electrically transmit the aperture value of interchangeable lenses to a TTL exposure meter. The Praktica VLC camera was equipped with interchangeable viewfinders and focusing screens, and a built-in TTL exposure meter measured light through a translucent mirror.
Praktica L
Praktica LLC
Praktica LTL
Praktica LB
Praktica vlc
Praktica LTL 2
Praktica TL
Praktica super TL 2
Praktica Super TL 3
2 L-generation
Praktica LTL 3
Praktica PLC2
Praktica L2
Praktica LB 2
Praktica vlc 2
Praktica EE 2
Praktica DTL 2
3 L-generation
Praktica super TL 3
Praktica MTL 3 (aka Revueflex TL 25, Revueflex TL I)
Praktica PLC3
Praktica vlc 3
Praktica DTL 3
Praktica EE 3
4 L-generation
Praktica super TL 1000
Praktica super TL 500
Praktica MTL 5 (aka Revue ML, Revueflex TL 25)
Praktica MTL 5 B (aka Revue ML)
Praktica MTL 50
Practice B
Practice B
Praktica B 100
Praktica B 200
Praktica BC 1 (aka Jenaflex AM 1)
Praktica BC 3
Praktica BC Auto
Praktica BCA (aka Jenaflex AC 1)
Praktica BCC
Praktica BCS
Praktica BCX
Praktica BM
Praktica BMS (aka Revue BC 2)
Praktica BX-series
Praktica BX20
Praktica BX 10 DX
Praktica BX 21 DX
Praktica BX20S
35mm SLR Shutter Lens
Pentina
Pentina
Pentina M
Pentina fm
Pentina e
35mm rangefinder cameras
This also includes all Certo rangefinder cameras.
Rangefinder cameras of the SL system
Rangefinder compact cameras of the SL system
120mm SLR cameras (sf)
Praktisix / Pentacon Six
Praktisix - 1 (1957), production KW
Praktisix II (1964)
Praktisix II A (1966)
Pentacon Six (1966)
Pentacon Six TL (1968)
Hanimex Praktica 66 (Hannes Ex- and Import of Australia)
Pentacon Six TLs (1984 - version specially released for Czechoslovakia, for the production of ID cards, 4 × 4,5cm)
Exakta 66 (1986)
Miniature
Movie cameras
Pentacon AK8
Pentacon Pentaflex 8 (super 8)
Pentacon Pentaflex 8 (D8)
Pentacon Pentaflex 16
Pentacon GmbH Heinrich Mandermann
Point-and-shoot
Praktica Sport 21P (32mm lens, panorama function)
Praktica Sport AP310 (fixed focus)
Praktica Sport Record (35mm lens, f / 5.6 fixed focus, integral flash and motordrive)
Praktica Sport PLF-285
Praktica Sport SK320 (fixed focus, DX decoding)
Praktica P 95 AF (28 mm lens, 1-1 / 500)
Praktica CM 28 AF (28 mm lens, 1 / 60-1 / 125)
Praktica CM500AF
Praktica CM 1000 AF (28 mm lens, 1 / 60-1 / 125, 2-step autofocus)
Praktica elite
Exakta BF 3 AF (28 mm lens, only one shutter speed)
Exakta Top 2 AF (35 mm lens, only one shutter speed)
Compacts
Praktica PZ 1000AF
Praktica SK750 (autofocus)
Praktica SK910 (autofocus)
Praktica SK5600 (autofocus)
Praktica Super Zoom 110AF
Praktica Super Zoom 140AF
Praktica Super Zoom 1250 AFD
Praktica Super Zoom 1500AF
Praktica Zoom S70AF
Praktica Zoom 900AF
Praktica Zoom 801AF
Praktica Zoom 700AF
Exakta Zoom 901AF
Exakta Zoom 702AF
Exakta Zoom ECO 75AF
Exakta Macro 115AF
Digital compacts
but that's not all
SLR
The new Pentacon continued production of Praktica BMS until 1992, Practica Bx20 until 1993 and Praktica BX20S until 2001. Since then, it has been producing only digital SLR scanners. SLRs are in-house products from the factory, while point-and-shoot cameras and compact cameras are OEM products that simply carry the Praktica brand.
Praktica Bx20D
Praktica BxEDV
Praktica BxEDH
Exakta 66
Praktica ColorScan
Pentacon scan 5000
Pentacon scan 6000
Pentacon scan 7000
Pentacon Lenses
Most of the Pentacon brand lenses are based on classic East German lens designs. When the Pentacon combinate company (Pentacon group) was founded in 1968, the renowned German lens manufacturer Hugo Meyer from Görlitz (officially VEB Feinoptisches Werk Görlitz since 1952) joined this group. The lens manufacturer's trademark was changed from Meyer-Optik Görlitz to Pentacon, and even Meyer's well-known trademarks such as Lydith and Orestor were dropped. Since then, all of the successful former Meyer's lens designs have been manufactured by Pentacon. Further lens development focused on improving lens coating, resulting in the development of Pentacon's improved "Multi-Coated" (MC) lenses.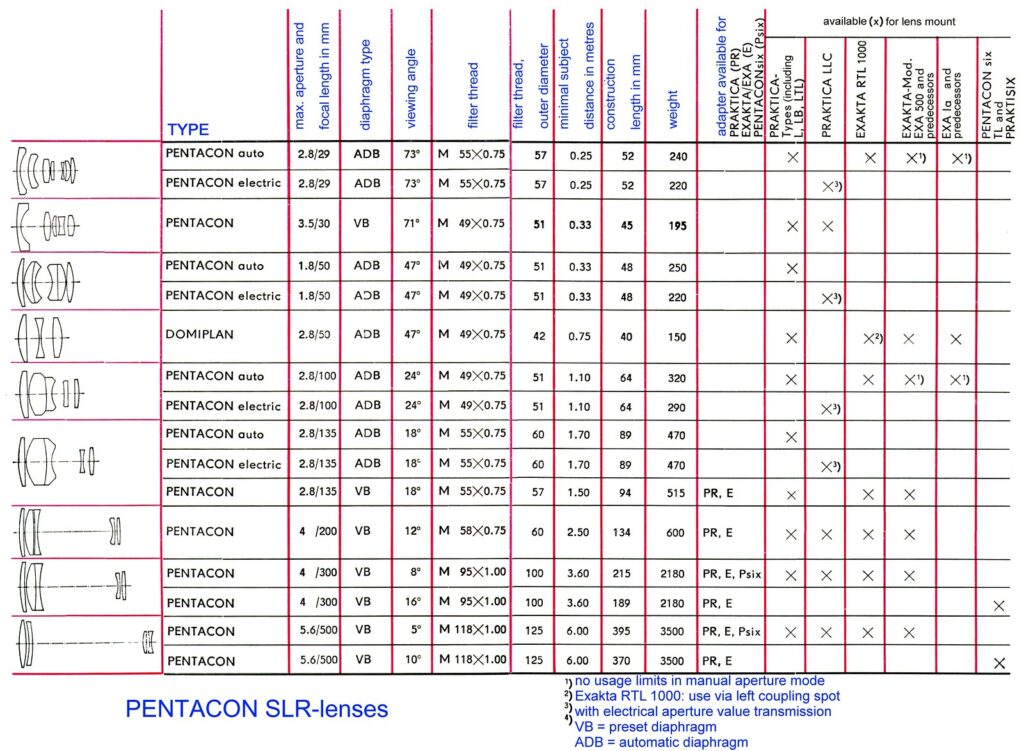 When the era of zoom lenses began, Pentacon began selling OEM products with renaming. The Exakta camera trademark has even been borrowed by Japanese lens manufacturers to sell standard zoom lenses for several popular mounts. Thus, these "Exakta lenses" were neither Pentacon designs nor Pentacon products.
Pentacon
Predecessor
OEM
Pentacon 2.8 / 24 electric
possible Sigma
Pentacon auto 2.8 / 29
Pentacon electric 2.8 / 29
Meyer orestegon
Pentacon 3.5 / 30
Meyer Lydith
Domiplan 2.8 / 50
Meyer Domiplan
Pentacon auto 1.8 / 50
Pentacon electric 1.8 / 50
Meyer Oreston
Pentacon 2.8 / 100
Pentacon auto 2.8 / 100
Pentacon electric 2.8 / 100
Meyer orestor
Pentacon 2.8 / 135
Pentacon auto 2.8 / 135
Pentacon electric 2.8 / 135
Meyer orestor
Pentacon 4 / 200
Meyer Orestegor (5 elements)
Pentacon 4 / 300
Meyer Orestegor (5 elements)
Pentacon 5.6 / 500
Meyer Orestegor (4 elements)
Pentacon 3.5 / 39-80 electric MC
Sigma MC 1: 3.5 f = 39-80mm
Sigma
"Electric" lenses
Further developments by Pentacon were the lens design, which was replaced by more modern black lens barrel with white, green and red lettering, as well as a series of "electric" lenses, which was created for the "electric" SLR Praktica body. The three electrical pins on the Pentacon lens communicate the setting of the aperture to the camera's exposure meter. Smaller points of contact on cameras were not possible since the lens mount is M42. Screw mount, but large contact areas were not necessary, since M42 mounts with a diaphragm release lever and M42 lenses with a diaphragm release pin necessarily had normalized thread entry positions. This made it possible to manufacture lenses for the electrically enhanced M42 mount for other lens manufacturers, mainly Carl Zeiss Jena, as well as Japanese lens manufacturers.
Prakticar Lenses
Later, the Praktica SLR cameras were supplemented with the modern bayonet lens system introduced in the Praktica B series of cameras. Most Prakticar lenses were Pentacon products, most of them are derivatives of Pentacon lenses.