Canon 50mm f / 1.8 - the popular at the time of the standard model lens entry-level fixed focal length.
Canon 50mm f / 1.8. General
The lens, after appearing on the market, gained popularity, which even its plucked continuation could not overshadow (the second version, produced until 2015).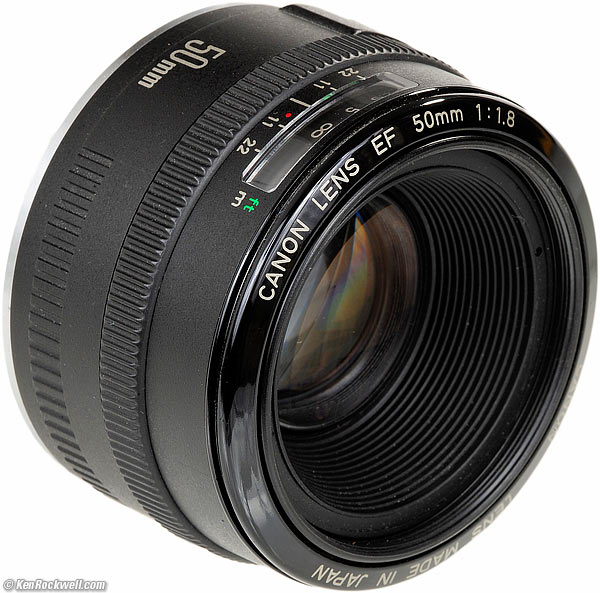 Canon 50mm 1.8, despite the metal body, has a low specific weight, compact size, autofocus, bayonet Canon EF. This copy can be found on the secondary market for the price of the new Canon EF 50mm f1.8 II, despite the fact that more than a quarter of a century has passed since the release of the first model.
The Chinese company Yongnuo uses the Canon EF 50mm f / 1.8 scheme in its lens models. The portal has reviews of lenses with the same scheme:
Canon 50mm f / 1.8 specifications
| | |
| --- | --- |
| Went on sale | March 1987 |
| A type | Standard, fixed |
| Chassis | Plastic |
| Cost at the time of release | 21,000 yen |
| Lens groups | 5 |
| Elements | 6 |
| Aperture blades | 5 not rounded |
| Minimum diaphragm | 22 |
| MDF (m) | 0.45 |
| Magnification (x) | 0.15 |
| Filter diameter (mm) | 52 |
| Dimensions (mm) | 68.2 x 41 |
| Weight (g) | 190 |
All Canon lenses on [PRO] PHOTO