The Exposure Calculator is a device that calculates the exposure for your current lighting conditions. If you have a camera in your arsenal without a built-in exposure meter, you can print and carry with you such a conventional plate of parameters (clickable). Such an exposure calculator will save you quite well, in the absence of other tools at hand.
Automatic exposure calculator
It is usually built into the camera and is a complex device.
Manual exposure calculator
Helps in almost any situation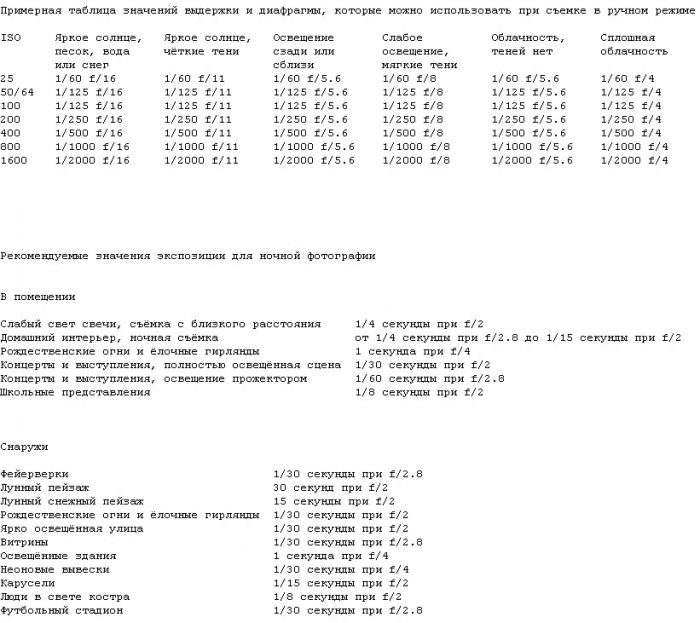 Photography Courses:




Sometimes I buy photographic equipment from the USSR and not only. You can offer your write me. Help the project: 5469 1200 1062 4624. Comments can be left without registration and SMS